Tractor trailer spills load of potatoes; accident causes delays along outer loop of Interstate 495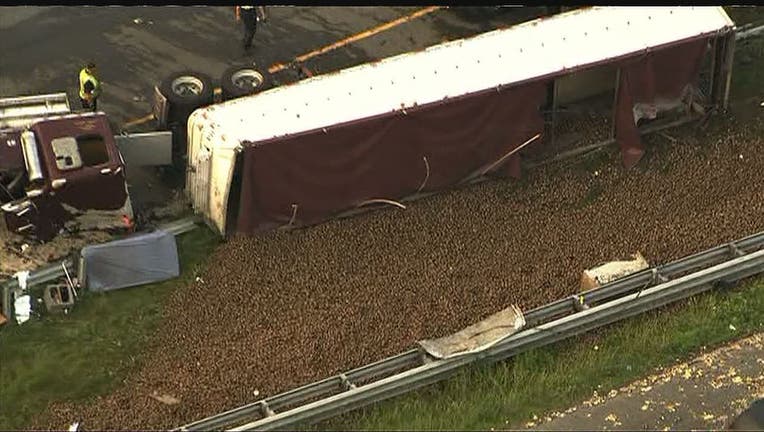 article
The outer loop of the beltway in Prince George's was closed for several hours Wednesday morning after a tractor trailer spilled its load of potatoes onto the roadway.

The accident happened around 3 a.m. in the area between exit 9 and exit 11 in the Forestville area.

Clean-up crews worked throughout the morning to clear sections of the beltway.

The driver of the truck was hospitalized following the accident.