Tech rout erases stocks' gain for year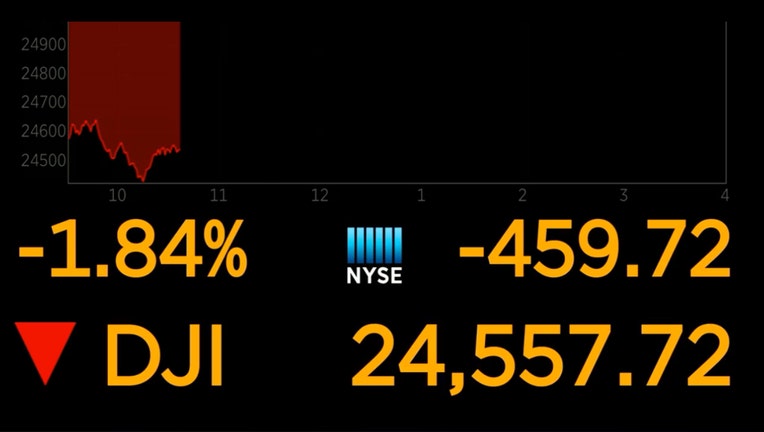 article
(AP) -- Stocks are skidding again on Wall Street as a tech rout continues and several big retailers report weak results.
Apple sank another 3.6 percent in early trading Tuesday and Microsoft gave up 3.3 percent. Target plunged 9.5 percent after missing Wall Street's earnings estimates.
Industrial companies are also falling. Boeing lost 3.8 percent
The early drops put major indexes back into the red for the year.
Tech stocks were among the biggest decliners in Europe, too. Nokia, a big supplier of telecom networks, fell 4 percent, and Ericsson lost 3.5 percent.
The S&P 500 fell 45 points, or 1.7 percent, to 2,644.
The Dow Jones Industrial Average lost 476 points, or 1.9 percent, to 24,526. It was down 524 earlier.
The Nasdaq lost 151 points, or 2.1 percent, to 6,883.
© 2018 The Associated Press. All rights reserved. This material may not be published, broadcast, rewritten or redistributed.