Suspected gunman in custody after deadly shooting at Merrifield hotel: police
MERRIFIELD, Va. - Authorities have taken an Annandale man into custody in connection with a deadly shooting at a Fairfax County hotel.
Hiep Van Vo, 43, faces multiple charges including second degree murder after the shooting at the Falls Church Marriott Fairview Park hotel on Fairview Park Drive in Merrifield just before 12:45 a.m. Sunday.
Officers believe Ashe Jr. entered a room at the hotel that was occupied by Vo and four others. They say Vo shot Ashe Jr. who then exited the room and made his way to the elevators with help from friends who heard the gunshots.
First responders at the hotel on an unrelated call found Ashe Jr. suffering from gunshot wounds to the upper body and transported him to a nearby hospital where he later died.
Vo fled the hotel and was taken into custody Monday.
Detectives say they do not believe the shooting was a random act. They also say evidence of narcotics was discovered inside the hotel room.
Anyone with information about the shooting is asked to contact police at 703-691-2131, 1-866-411-TIPS, or online.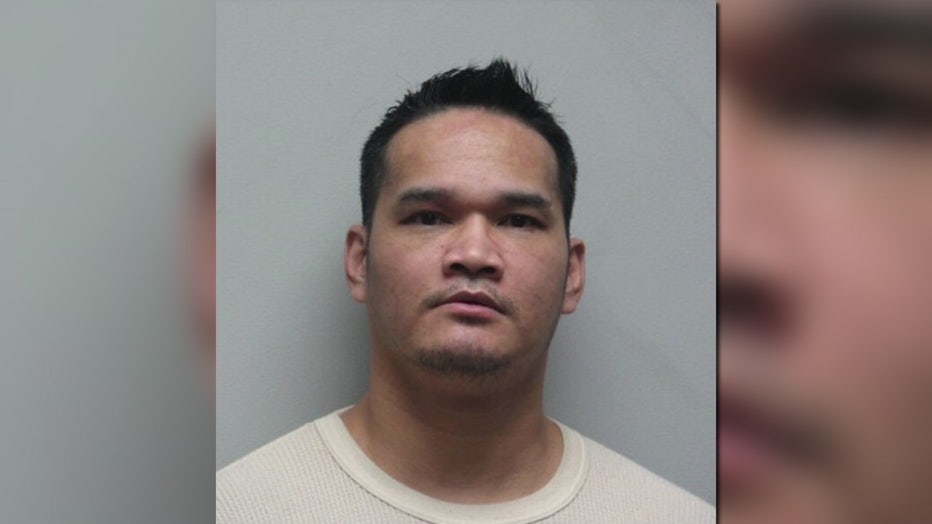 Hiep Van Vo (Fairfax County Police)