Some dog owners in Loudoun County worry dogs are being kidnapped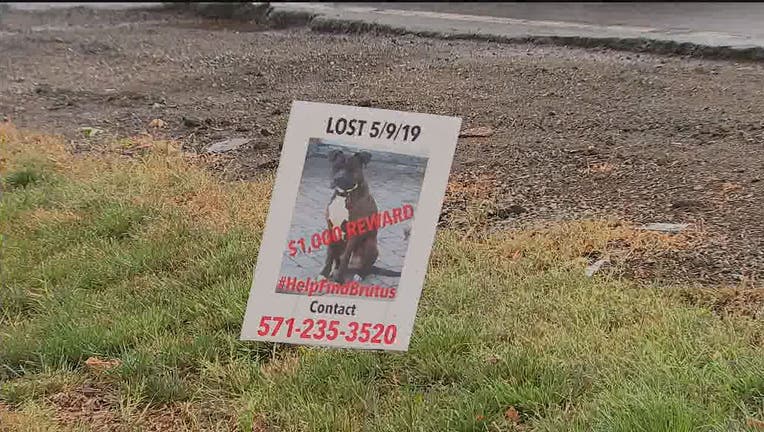 article
ALDIE, Va. - Some people living in one Northern Virginia community are worried, their dogs are disappearing and they don't believe the animals just ran away. 
"It's like a best friend you know?," said Andrew Jenkins of Aldie on Lenah Farm Lane. "When you lose a family member, it's tough."
Jenkins' pitbull-boxer mix hasn't been seen since May.
Jenkins made it clear that his concern isn't just a story about a missing dog.
"That is a breed associated with dogfighting," said Jenkins, "and I'm worried that he's been picked up, he's being used. I don't know, my hope is that he's still out there."
Jenkins isn't the only one worried regarding his dog's whereabouts.
"You just want to know where they are," said Kristina Whetzel, "you don't want to feel like this."
Whetzel said "Camden," her Red Merle Australian Shepherd, was just sitting on the porch before she believes someone took him on July 1.
"They are reserved with strangers," explained Whetzel, "they're not going to come up to just anybody." 
The same feeling of loss was apparent with Lauren Wheeby, whose pitbull mix named Dixie hasn't been seen since the end of June. Wheeby said that just like Jenkins, she too fears the worst. 
"I think that somebody picked her up and took her," said Wheeby fighting back tears, "we just ask that they bring her back. These kids love their dog you know? It's their dog."
All three owners are offering a large reward for the safe return of their dogs, no questions asked. If you have information about the dogs contact (571) 235-3520 or (540) 660-6629.
Talia Czapski with Loudoun County Animal Services told FOX 5, the department only has five cases of stolen animals that were reported in the last four months for the entire county.
Three of these five reports were dogs, two of them were in the Aldie area.
Czapski said, the investigations into the two reported dogs did not indicate that either dog had been stolen.
The third reported stolen dog was in Sterling and was found by a citizen and returned to the owner. 
Czapski said that in the last few months there has not been a spike in the number of stolen reports or lost animal reports that have been filed with animal services. 
 
If a resident is missing an animal or believes their animal has been stolen, the department encourages them to file a lost/stolen animal report by calling (703) 777-0406.