Silver Spring man dies helping man rescue child from rip current at Myrtle Beach
A 21-year-old Silver Spring man died Monday while on vacation at Myrtle Beach, according to the Horry County Coroner's Office.
Download the FOX 5 DC News App for Local Breaking News and Weather
Officials say Yannick Dbumeni-Ndaleu was helping another man pull his son from a rip current when he was sucked in. His body was found by local authorities around 3:30 a.m. Tuesday near 54th and 55th Avenue North.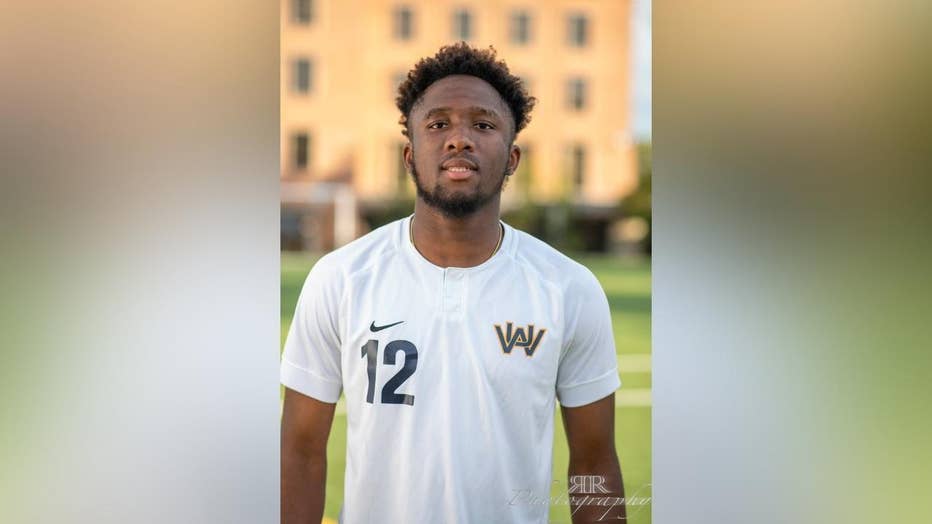 FOX 5 spoke with friends of the Silver Spring native, who say described him as selfless and beloved.
"He was a selfless person. He was a nice individual. Very loving, very caring. Always to help anyone he can. And always the life of the party," said Thierry Pouassi-Ngaleu, Yannick's brother.
He also described the young man as a caring brother, who loved joking with his twin sister.
FOX 5 also spoke with Yafeu Marston from the Aspire International Football Academy.
"We're looking at an individual that has always been humble. Put others first before himself. Yes the tragedy did happen. And how it happened, really didn't surprise me in how he went about it because he's always been helping others," said Marston.
A former teammate also expressed they were not surprised by Dbumeni-Ndaleu's heroic effort to save the child.
"He was a very sympathetic person so he kind of was always looking out for someone else. Looking out for everyone else, so I'm not surprised that that was his instinct," Jose Melendez tells FOX 5.
Close friends said Dbumeni-Ndaleu was in Myrtle Beach for vacation, and had turned 21 the day the incident happened.
FOX 5 has learned that Dbumeni-Ndaleu was a soccer player at Washington Adventist University in Takoma Park, Maryland. In response to his tragic death, the University is planning to hold a candlelight vigil at 8:15 p.m. Wednesday. Prior to attending Washington Adventist University, Dbumeni-Ndaleu played soccer at Springbrook High School in Silver Spring.
FOX 5 also learned that Dbumeni-Ndaleu had trials to play semi-professionally in Europe.
SUBSCRIBE TO FOX 5 DC ON YOUTUBE
Dbumeni-Ndaleu's family has a created a GoFundMe page to send the 21-year-old's body to Cameroon, where he can be buried in the family's home country.