Sentence for 15-year-old charged with shooting Brian Robinson Jr. sparks outrage
WASHINGTON - People are outraged that the 15-year-old who pleaded guilty to his involvement in shooting Commanders running back Brian Robinson Jr. and killing another teen last year, was sentenced to six years behind bars on Wednesday.
The teen was given the max sentence under District juvenile law, which is a commitment up to age 21. However, that is only six years when the person sentenced is 15. The judge in the case prohibits FOX 5 from identifying the 15-year-old sentenced due to the strict juvenile privacy laws.
FOX 5 asked D.C. Mayor Muriel Bowser for her response to the sentencing afterward. She responded that she did not know enough details to comment.
When FOX 5 asked the mayor on Thursday whether she felt the six years was appropriate for the crimes committed, she answered in part, "I think those are questions that are appropriate for the attorney general who will be more familiar with the cases. Sounds like the juvenile was charged as a juvenile … there would be increased penalties available if he was in the adult court. So, I don't know enough to say anything about that."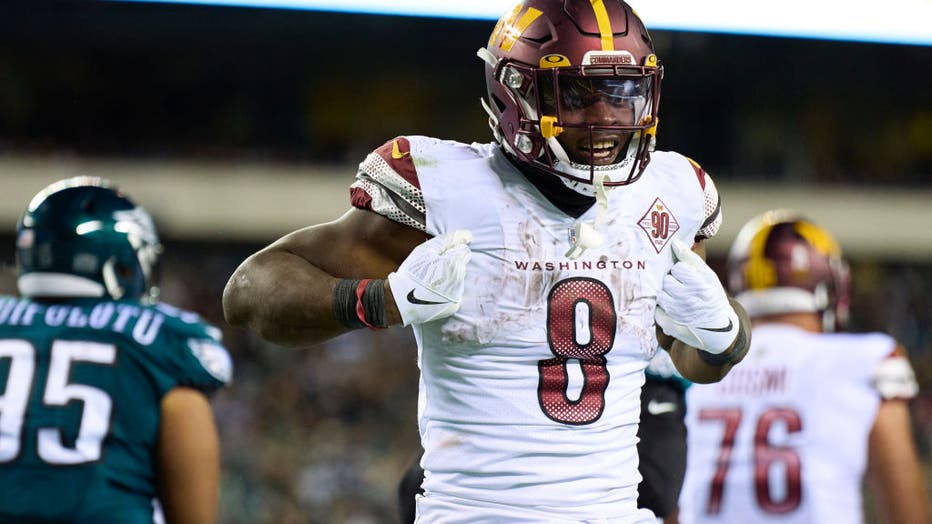 PHILADELPHIA, PA - NOVEMBER 14: Brian Robinson Jr. #8 of the Washington Commanders celebrates after scoring a touchdown against the Philadelphia Eagles during the first half at Lincoln Financial Field on November 14, 2022 in Philadelphia. (Photo by C
She refused twice to give her thoughts, and directed FOX 5 to the Office of the Attorney General, who we already know is prohibited by D.C. juvenile laws from commenting on specific youth cases.
The mayor also mentioned increased penalties had the case been handled on the adult side. However, that would not have been able to be an option here because according to D.C. police, the teen arrested and sentenced was actually 14 years old at the time of the Brian Robinson shooting.
READ MORE: 15-year-old arrested in Brian Robinson Jr. shooting also connected to DC teen's murder
In D.C., only teens 15 and older can be transferred to the adult system. Based on his birthdate, which was shared in court, the teen was also likely 14 years old when 15-year-old Andre Robertson was shot and killed on 48th Place Northeast.
That is why Robertson's family adamantly said both during and after sentencing, that the District's juvenile laws need to change.
"The sentence was okay, but I think if you're old enough to shoot someone or take someone's car with a gun, you should be able to do life in jail, you should be able to do the time for the crime 'cause I'm never going to see my son again," said the slain teen's mother, Tyeisha Lucas. "But this child can still be with his family when he turned 21 – and he could still be with his family."
Even Judge Robert A. Salerno mentioned that six years is not really a long time for the crimes discussed.
The juvenile system is supposed to be focused on rehabilitation.
FOX 5 also asked At-Large Councilmember Christina Henderson, who participates in the Judiciary and Public Safety Committee, whether she agreed with the family's response that if you do the crime – you should do the time.
"I think that this case, as in others that occurred in 2020 and 2021 have brought up conversations in the community in terms of what does 'accountable' look like when it comes to juveniles? And I'm sure we'll continue to have that conversation, in the council, with the office of the attorney general – as well as our mayor," Henderson said.
The family described being blindsided when the first-degree murder charge was lessened in Andre Robertson's fatal shooting. The slain teen's great-grandmother, Renee Brown, said, "When they said the manslaughter at the plea arraignment, I was shocked. Because that never was on the list. It was first-degree murder, second-degree murder, carrying a dangerous weapon – assault. Manslaughter? They said that the only plea he could get is manslaughter."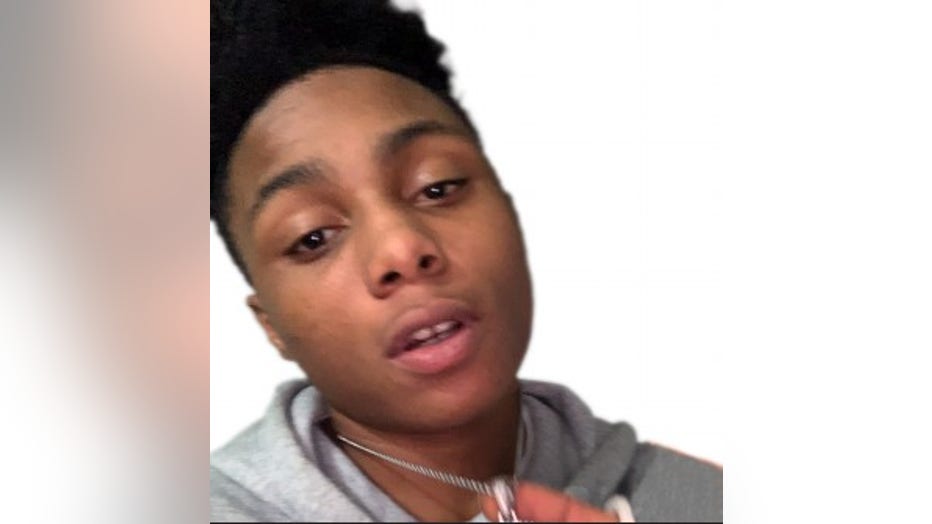 Prosecutors are not required to inform victims' families before a plea deal is handed out, but FOX 5 has learned in adult cases, they are required to "confer." However, the victim does not have any say in decision-making, and a plea does not mean leniency.
It was said in court on the discussion of manslaughter, that the evidence against the teen while showing reckless action, did not prove that he intended for anyone to die.
Another reason the Robertson family wants juvenile laws to change is that the teen they say got out of a vehicle and allegedly stood over Robertson — shooting him multiple times — is 13 years old.
A 17-year-old is also awaiting sentencing in the Brian Roberson shooting and attempted robbery of his Dodge Challenger Hellcat.