Seat Pleasant police K-9 injured while apprehending carjacking suspect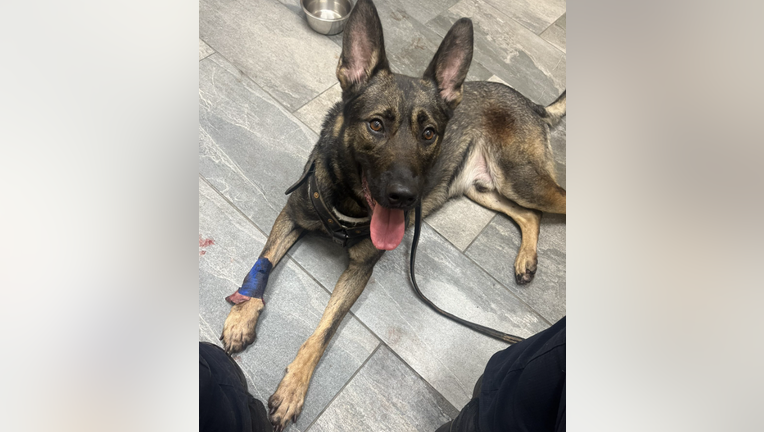 article
SEAT PLEASANT, Md. - A K9 officer with the Seat Pleasant Police Department is recovering after being injured while taking down a carjacking suspect. 
Around 7:30 p.m. on Sept. 19, officers responded to the 3300 block of Benning Road, NE, in Washington, D.C. where the driver of a 2022 Burgundy Dodge Charger had been carjacked at gunpoint. 
With help from the Metropolitan Police Department's helicopter, the vehicle was seen entering Seat Pleasant. Officers tried to conduct a traffic stop but the driver fled and a pursuit began. 
The driver eventually stopped the car, hopped out and attempted to flee on foot. 
That's when police released K9 Theo. He quickly apprehended the suspect but his paw was injured in the process and had to receive six stitches.
Adam West, 18, of Capitol Heights was arrested and charged in the carjacking. 
Theo is recovering and has been commended for his good work!