RFK Stadium to be torn down by 2021
WASHINGTON (FOX 5 DC) - FOX 5 has confirmed that RFK Stadium will be torn down in the next two years, according to Events DC, who manages the stadium site.
This news was first reported by The Washington Post Thursday afternoon.
RFK has been around for 58 years and was home to the Washington Redskins during their glory years in the 1980s and 1990s.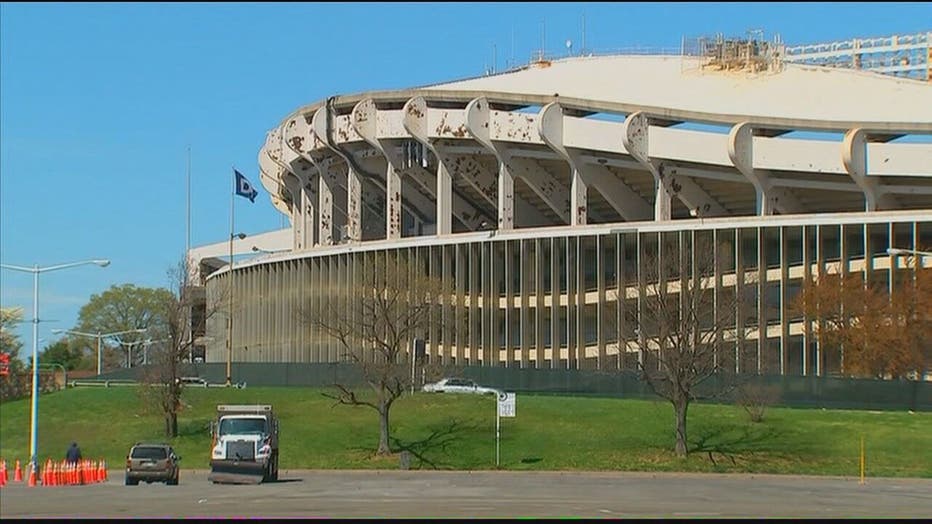 Officials say the stadium is hardly used these days and costs too much to maintain.
The District already has plans to build a huge recreational and event space on the site.
Events DC President and CEO Gregory A. O'Dell released the following statement Thursday: 
"Consistent with short-term redevelopment plans, Events DC announced today the issuance of an RFP for demolition of RFK Stadium. The facility is 58-years old and has exceeded its useful life.  We are spending over $3M a year to maintain the facility; however, we have very little event activity or programming.  Decommissioning and demolishing a project of this scale requires significant planning, labor and due diligence, which is expected to take months. That's why it is imperative for us to identify a qualified contractor who will assist us in the planning and regulatory process, including impact to the surrounding neighborhoods and any environmental effects. We will continue to work with our partners, inclusive of the National Park Service and other various agencies as part of this process. We will continue to operate the facility while simultaneously planning the demolition activities.  We look forward to sharing updates and soliciting community input at upcoming meetings."