Report: DC celeb chef Mike Isabella settles federal lawsuit of sexual harassment allegations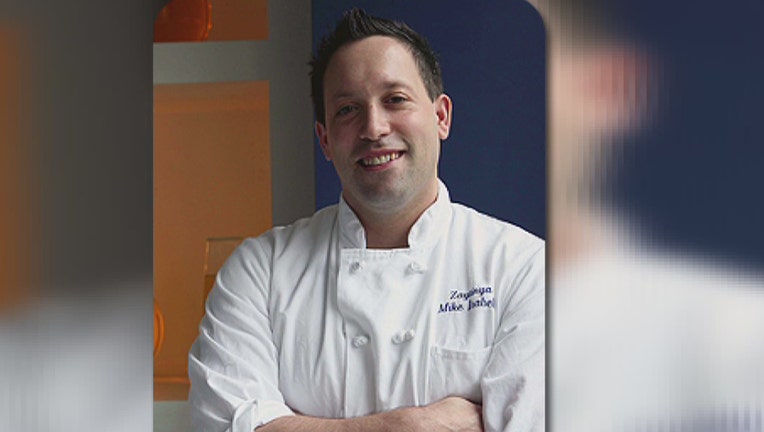 article
WASHINGTON - DC-area celebrity chef Mike Isabella has reportedly settled a lawsuit filed in federal court by a former employee, who alleged she was sexually harassed while working as a manager at his company.
Isabella and his partners have now settled for an undisclosed amount of money and released a joint statement, according to the Washington Post.
The Washington Post reports Chloe Caras, a former manager for the chef's company, Mike Isabella Concepts (MIC), filed the suit alleging Isabella and his partners created a "sexually hostile work environment and condoned a climate of contempt for women" at his restaurants.
Isabella and the company denied the allegations.
The lawsuit, which was initially filed in District of Columbia Superior Court said Caras was fired in 2017. She was the director of operations for the Isabella Eatery in Virginia and the highest-ranking woman at MIC. But, Caras' lawyers dismissed the suit to file a new one in federal court.
The expanded suit alleged that Isabella's company retaliated against employees for speaking up against sexual harassment and used nondisclosure agreements to ensure their silence.
Isabella and his partners released a statement following the settlement, which was obtained by The Post from Demetry Pikrallidas, the lawyer for brothers Nick and George Pagonis who are partners in MIC and who were named in the suit.
The financial terms of the settlement between Chloe Caras and Isabella's restaurant company, Mike Isabella Concepts, are confidential, the statement says.
Debra Katz, the attorney for Caras, said in the statement:
"In settling this case, Ms. Caras met one of her central goals, which was to have MIC enter in a binding agreement obligating it to take corrective measures, including robust training, and to adopt policies to encourage a work environment free of sexual harassment."
Caras had alleged that Isabella and his partners called her "bitch" and "whore," commented on the size of her buttocks and touched her without permission.
Isabella said in the statement:
"This agreement allows Chloe to focus on her bright future, and allows us to focus on a future in which all our valued employees will continue to flourish in our management ranks as we remain positive, productive leaders in the D.C. restaurant community. I am happy to personally guarantee that we will strengthen our internal policies and practices and ensure all MIC employees work in a comfortable environment."
The Associated Press contributed to this report.