Replica handgun, drug paraphernalia found on 12-year-old student in Charles Co. school: sheriff
INDIAN HEAD, Md. - Authorities say a 12-year-old Charles County student is facing disciplinary action after being found with a replica handgun and drug paraphernalia at school.
The incident was reported Wednesday just after 10:30 a.m. at Matthew Henson Middle School in Indian Head when school officials say they were alerted to the odor of marijuana in a school bathroom.
Officials say the student was found in possession of a replica handgun, several rounds of ammunition, and drug paraphernalia including a cannabis grinder and a lighter.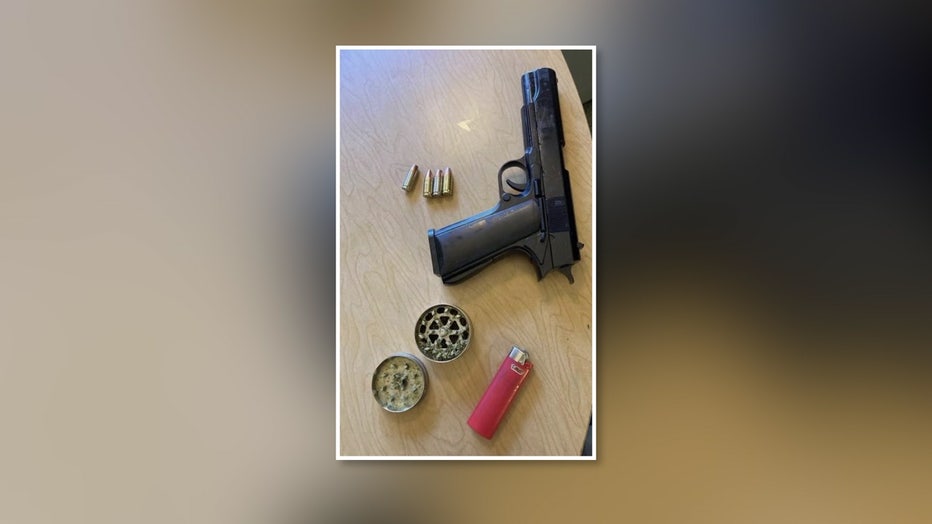 Charles County Sheriff's Office
A School Resource Officer notified the student's parents and followed up with a home safety check.
The student cannot be criminally charged but is expected to face disciplinary action by the school.
No injuries were reported. Anyone with information is asked to contact Officer Quigley with the Charles County Sheriff's Office at 301-609-3282 ext. 0722.