Rash of crimes reported outside senior living community in Suitland
SUITLAND, Md. - During a single night this week, 18 cars outside a Prince George's County senior living community were vandalized or broken into. 
P.G. County police confirm they are looking for the suspects responsible for bashing windows and stealing items out of more than a dozen cars on Feb. 28 at The Lewis Apartments — a senior-citizen apartment building in Suitland. 
Wednesday night, the tenants gathered together in their building to air their frustrations and try to put together a plan to improve their safety.
"I feel violated. I feel unsafe, you know? I never had to peep out my peephole. Now I'm peeping out my peephole," said resident Lillian Smith. "I'm scared to come out here even during the day. It's dangerous."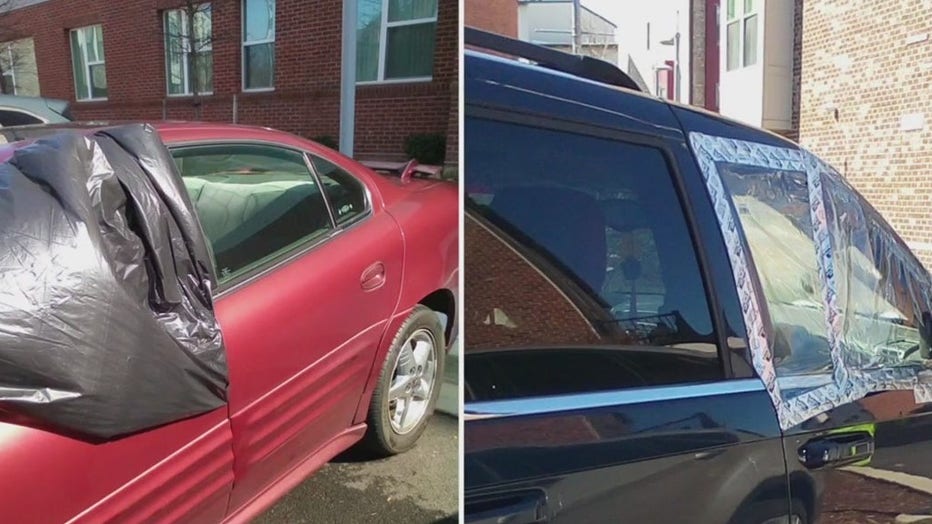 Smith had her car stolen from the building's parking lot this past weekend. She said police were able to track it down, but she had a broken window, smashed steering column, and a hole in her taillight. 
"I lost my mind. I couldn't even think. Where would my car be? I looked up and down the street," Smith recalled.
Tenants who have been keeping track of the crimes tell FOX 5 that 18 cars have been stolen between their apartment building and nearby townhomes over the last several months. FOX 5 is still waiting on confirmation on that number from P.G. County police. 
Mary, a tenant in the building who did not want her last name used, has taken it upon herself to call P.G. police, County Executive Angela Alsobrooks, and the building management, for solutions. 
"They are making changes, and it's going to take some time," she said. "I realize that people's cars are being vandalized and they are upset but what we have is not just a problem with us here it's us and this entire area." 
The tenants say the property needs better lighting, and they would like to have a security officer on the property, especially at night. 
One resident, Leonard Thomas, who is ex-military, and a former police officer have taken that upon himself. 
"I come out at night," Thomas said. "I walk around the building, the perimeter, and last night [I] was out until about one o'clock in the morning."
Other tenants say they've looked out their windows at night and seen cars circling the area.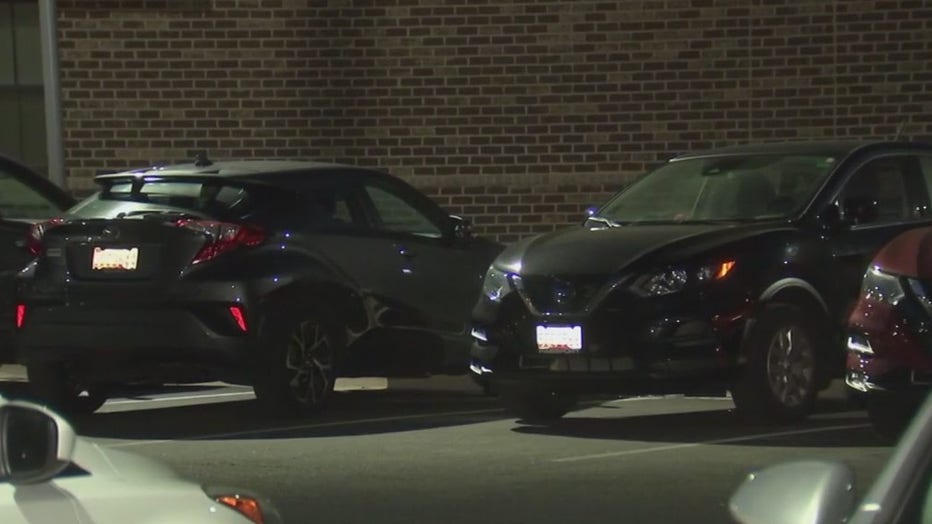 County Executive Angela Alsobrooks' chief of staff is in active communication with one of the tenants and is working to coordinate several different county agencies to address the problem. 
Barry Stanton, chief deputy administrative officer for Public Safety and Homeland Security in P.G. County said in a statement:
"The Office of the County Executive was contacted by a resident regarding safety concerns at the complex. Senior staff in our office have coordinated with PGPD and the Office of Community Relations and are working to address these concerns. PGPD has increased patrols in the area, both by vehicle checks and ongoing intelligence gathering of possible suspects.  We have also been in contact with PGCPS school security to address any potential student involvement in these matters. School security is presently working with PGPD. We continue to collaborate across multiple agencies on how to increase safety at that location."
The communications manager for The Lewis Apartments and Columbus Property Management, Becky Staffieri, said the property has cameras throughout and the video was shared with police following recent incidents. 
She also said management invited P.G. County police to attend a meeting with residents in the coming weeks and is open to hearing how they can better protect the property.