Rapper Pusha T marries longtime girlfriend in Virginia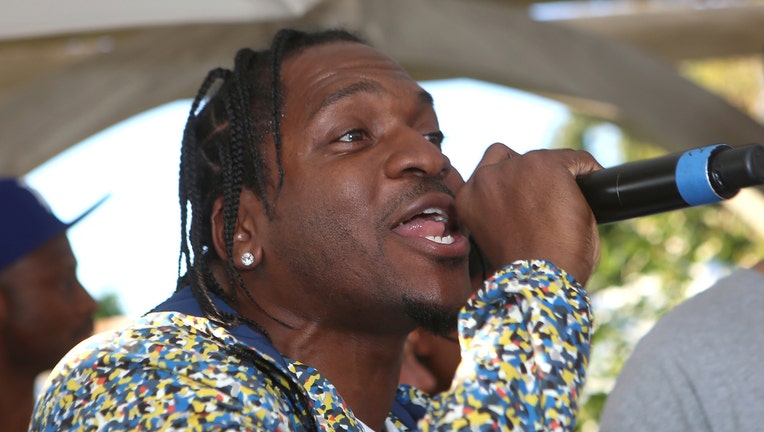 article
VIRGINIA BEACH, Va. (AP) - Rap star Pusha T has been married at the Cavalier Hotel in Virginia Beach, Virginia. Kanye West and his wife, Kim Kardashian West, attended the ceremony.
The Virginian-Pilot reports the rap star who grew up in Virginia Beach married his longtime girlfriend, Virginia Williams.
White and black Ferraris were parked outside the hotel, and white balloons surrounded the front entrance.
Social media posts hinted at the wedding ahead of the weekend. One video showed Pusha T, whose real name is Terrance LeVarr Thornton, giving a toast. Kardashian West posted videos to her Instagram story of herself and West getting ready in a hotel room.