Prince George's County firefighters battle blaze in Capitol Heights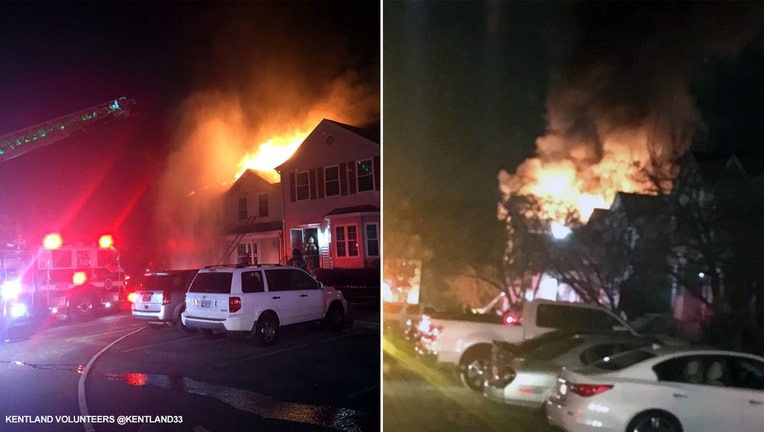 article
CAPITOL HEIGHTS, Md. - Crews battled a large fire at a row of townhomes in Prince George' County on Friday, according to officials.
The Prince George's County Fire Department said it responded to the fire in the 1300 block of Dillon Court in Capitol Heights at about 10 p.m.
Pictures from the scene showed flames and smoke billowing from the buildings. According to officials, the fire broke out in one townhouse and spread to two others.
A witness who happened to be driving by jumped into action to start helping those in the townhomes.
"I don't live here, I was actually going to a party behind these houses, I saw the smoke and called the fire department and they alerted me that they were already on their way," Bianca Chandler told FOX 5's Lauren DeMarco. "I started knocking on people's doors and the third house there were two elderly ladies and a little boy, they were really frantic and trying to get out the house so I just helped them outside of the house. There was a father and a daughter in a house as well and I just let them know there's a fire and the fire was spreading."
Officials said the fire was extinguished before 11 p.m. and no injuries were reported. Two of the townhouses appeared to have suffered extensive damage.
The fire department said 10 adults, two children and three pets were displaced by the fire. The cause of the fire remained under investigation.