Prince George's County Fire Department spends Easter with family of firefighter who died of cancer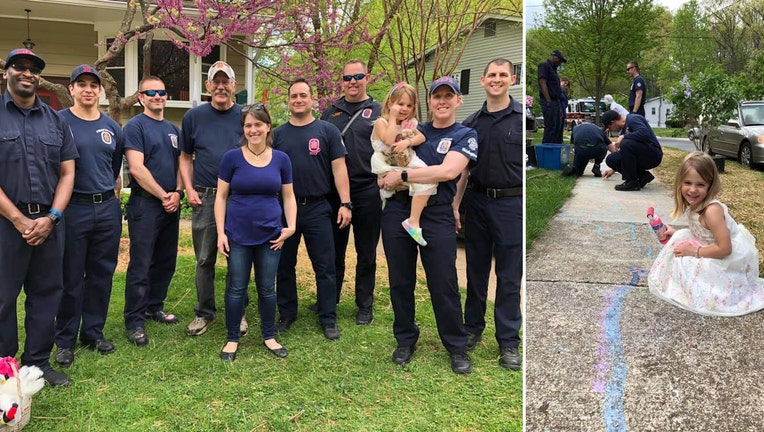 article
WOODLAWN, Md. (FOX 5 DC) - Crews from the Prince George's County Fire Department spent Easter Sunday with the family of a firefighter who passed away from occupational cancer.
The Prince George's County Fire Department's Station 830 members spent Sunday afternoon with the family of Jesse McCullough, who died after his battle with metastatic colon cancer in October.
McCullough, a technician assigned to the Landover Hills station, was diagnosed with cancer in January 2017. He had more than 10 years of combined service as a firefighter in both Prince George's County and Baltimore.
His wife and daughters were happy to see and spend some quality time with McCullough's crew, the fire department reported.