Police: Man hospitalized after being struck, dragged by suspected drunk driver in Montgomery County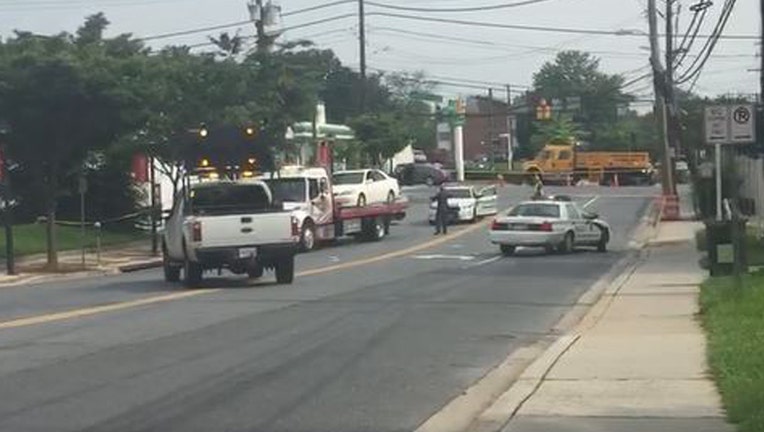 Wheaton, Md. - A person was critically injured when they were struck by a suspected drunk driver early Saturday morning in Montgomery County, police say.
Montgomery County police say an officer was on patrol at around 3:20 a.m. on University Boulevard West at Amherst Avenue in Wheaton, when they spotted a car that appeared to have an object underneath it.
Police say the officer made eye contact with the driver of the car and she drove off going eastbound on University Boulevard West. As the driver rode away, investigators say the officer saw that the object under the car was indeed a person, who was now lying in the roadway.
Montgomery County police say the man who was struck was taken to the hospital with life-threatening injuries.
According to investigators, they found that the pedestrian, a man, was walking east, going eastbound on the sidewalk of University Boulevard West. They say he was struck by the car while walking across the entrance to a driveway of a business. The Camry's direction of travel is still under investigation, police say.
According to officials, the officer on patrol followed the driver of the striking car into a nearby business parking lot. Investigators say they arrested the driver, 25-year-old Bianca Paola Machuca from Hyattsville for suspicion of driving under the influence (DUI) of alcohol.
Anyone with information is asked to call the Collision Reconstruction Unit at 240-773-6620.