Photo of stranger honoring Michigan man's PawPaw goes viral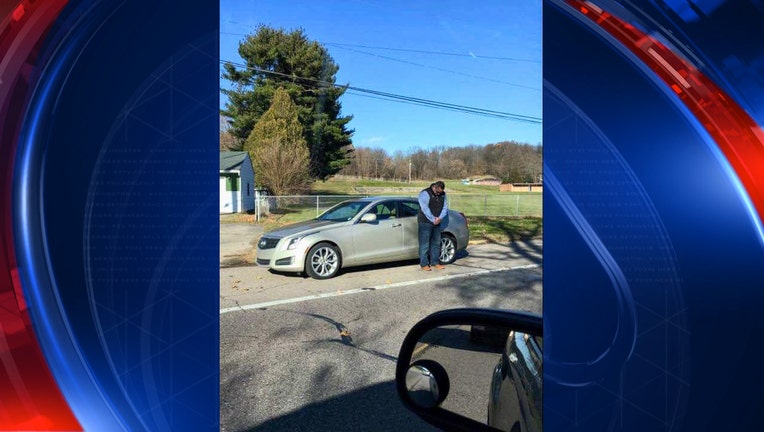 article
(FOX 46 WJZY) - A photo of a stranger paying his respects to a Michigan man's PawPaw has gone viral on social media, tugging at the heartstrings of thousands.
"To the man that gave respect to my PawPaw as we passed by on the way to Ft. Custer I want to say thank you. This lifted up many lowered heads today. If my Facebook friends and family could share this post to find this man I would love to shake his hand. Kalamazoo to Battle Creek!!!" Garrick Dooley said on Facebook last Thursday.
The heartwarming photo has been shared more than 11,000 times with more than 1,000 reactions.
Dooley tells FOX 46 Charlotte, "He was the foundation of our family. He was kind and loving beyond measure. Everyone that had the chance to meet him saw his heart because he wore it on his sleeve."
Dooley said he is now searching for the kind person who stopped on the side of the road to pay his respects. "If the guy isn't found I still love seeing the positivity out of it. My PawPaw deserves it and he never gave himself enough credit," he said.