Parents in some Virginia school districts weigh in on Trump saying 'kids are safe going back to school'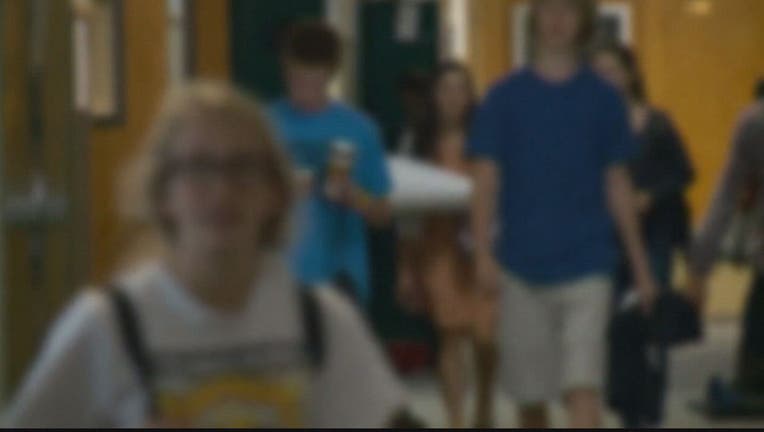 article
STAFFORD COUNTY, VA - President Donald Trump spoke Friday saying that kids should feel safe as they head back to school this month, despite fears raised after the recent mass shootings.
School begins Monday in Spotsylvania, Stafford, Culpepper and Warren counties and the City of Fredericksburg.
FOX 5 spoke with some parents in Stafford County who gave mixed reactions. Some parents said they have a little bit of anxiety when it comes to a school safety, while others felt that their kids will be just fine.
"I do trust Stafford County schools in meeting the needs of our kids," said Beverly Lemmons, "they always try to be proactive and they are always communicating with us to let us know what's going on."
On the other hand, some parents said that while they want more security officers within classrooms they believe that mental health should be the real issue that needs attention.
"I think there should be more security at schools and all schools because I know a lot of security personnel they manage all the schools," said Janae McKie, a parent who also works in mental health. "Maybe where there is one to two in schools, there should be three or four in each school."
FOX 5 also asked some parents about bulletproof backpacks that have been in the news this week with a few places out west selling them in stores including Office Depot selling them online and what they thought about the backpacks designed to help keep kids protected
"Think about it, it's on your back," said Ray Fernandez," most of the shots fired are being fired directly at them whether the kid is going to wear them this way or if it's a vest type, that don't make no sense."
As far as active shooter plans are concerned, FOX 5 did not hear back regarding our inquiry with Stafford County.
In a statement, a spokesperson with Spotsylvania County Schools told us:
..."The safety of our students is a priority.  We have a strong partnership with our Sheriff's Office, which includes school resource officers.  Additionally, we have school safety officers in many of our schools. Each of our schools has developed a written school crisis, emergency management, and medical emergency response plan. This plan addresses the essential procedures, operations, and assignments required to prevent, manage, and respond to critical events or emergencies. "