Parent attacks soccer coach with metal water bottle in Manassas
DUMFRIES, Va. - A Northern Virginia soccer coach is recovering after getting knocked out by a parent over the weekend. 
Coach Vince Villanueva says he was violently attacked during a soccer match.
Right now, it's not clear exactly why a father went after him, but all he remembers is that the team was losing pretty badly.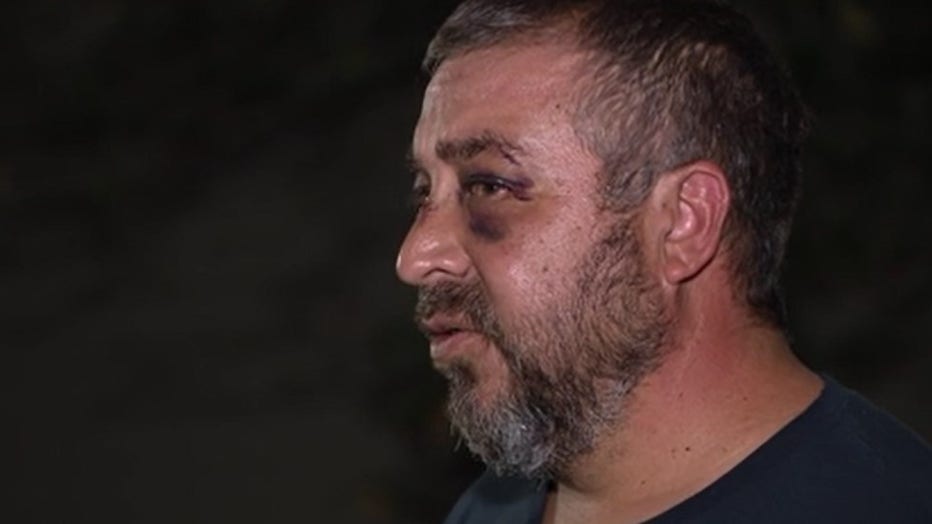 Coach Vince's eyes are swollen and bruised after a parent allegedly beat him with a metal water bottle multiple times.
"The father went over to talk to the son and then when I went to get him and put him back in the game, I said 'Are you okay?' And he said, 'No he's not,' and he said, 'Coach can I talk to you?' And then everything went downhill from there," Coach Vince recalled. 
Prince William County police said this happened on Saturday just before 2 p.m. at George Hellwig Memorial Park in Manassas. 
Coach Vince says he was filling in for a friend during a boys' team scrimmage with the Northern Virginia Soccer Club.
"There were some off-duty police officers there, so they were trying to get kids in a safe space and calm the situation down," he said.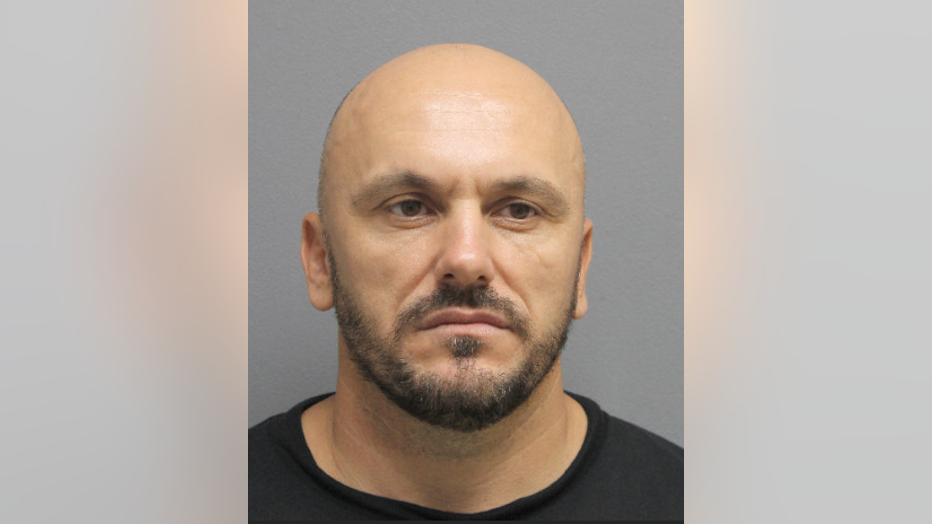 Blerand Hoxha, 45, of Manassas, Va. Photo via Prince William County Police Department
Blerand Hoxha has been arrested and charged with malicious wounding.
Coach Vince said he'd never seen or met Hoxha before, and he had never experienced an incident like this on the field.
While sports can get competitive, he has a message for parents who may get frustrated with coaches.
"Allow them to do their job and just make it a fun environment for them," he said. "Kids have enough stress in life with everything else in the world, but allow them to have that moment of some place to escape from."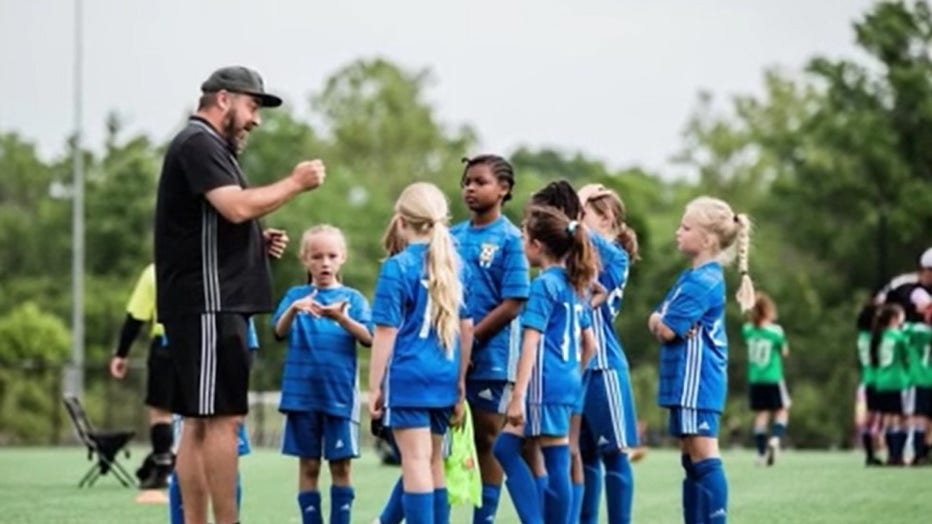 Coach Vince has been coaching ever since he was 18 years old.
He's the head coach of the varsity girl's soccer team at Potomac Senior High School. 
For now, Coach Vince is focused on healing, and then he will decide if he's ready to get back in the game.