Panda cub Bei Bei has surgery to remove 'lemon-sized' bamboo mass from intestine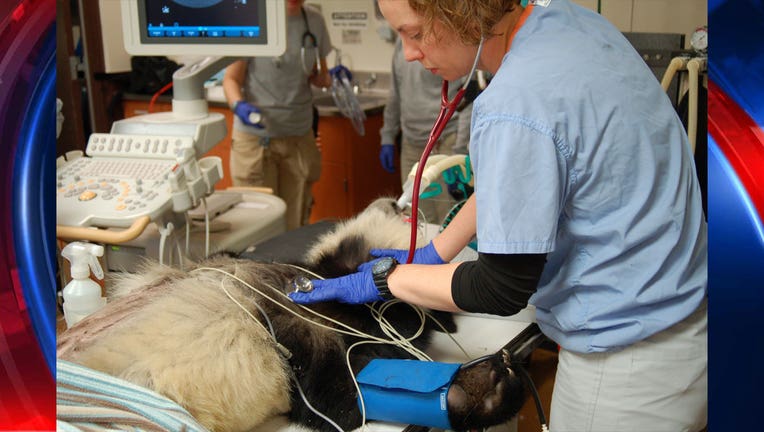 article
WASHINGTON (AP) -- The Smithsonian National Zoo says its giant panda cub Bei Bei is recovering following surgery to remove a "lemon-sized mass of bamboo" from his small intestine.
The Smithsonian said in a statement that the "life-saving" surgery was performed Friday.
The zoo says that the 1-year-old showed signs of stomach discomfort and nausea on Thursday. The zoo says he was sleeping more than normal and not eating. The zoo says Bei Bei was taken to the vet hospital Friday morning and an ultrasound revealed a blockage at the top of the small intestine.
The zoo says a veterinary team determined that the blockage would need to be removed surgically. The zoo says Bei Bei will be given water overnight and then transitioned to soft foods such as sweet potatoes and pears.