Pair stabbed 2 women in home, rammed van into vehicle in Charles County, investigators say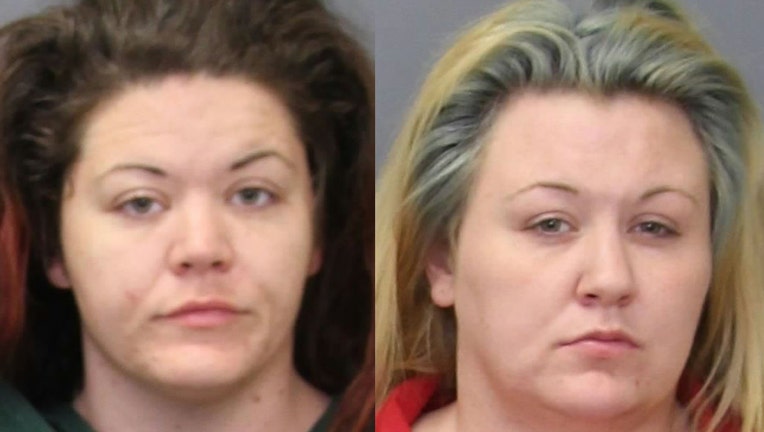 article
INDIAN HEAD, Md. - Two women have been arrested after they allegedly forced their way into a home and stabbed two other women in Charles County over the weekend, according to police.
Charles County sheriff's deputies responded to the scene in the 100 block of Bland Drive on Saturday around 11 p.m.
Investigators say Melinda Ann Allen, 31, and Melissa Marie Russell, 32, drove to the victims' house and forced their way inside. An altercation broke out in the home, which resulted in Russell stabbing a 55-year-old woman twice in the upper body and Allen stabbing a 26-year-old woman once in the torso.
The suspects then rammed their white Dodge van into one of the victims' cars several times before leaving the scene, officials say.
Investigators learned that the incident erupted from a dispute that took place earlier in the day.
The victims were flown to a local hospital where they were treated. The Charles County Sheriff's Office says their injuries are non-ife-threatening.
Allen and Russell were both charged with first-degree assault, second-degree assault, home invasion and other related charges.