OUTRAGE after Prince George's County Police officer killed in ambush-style attack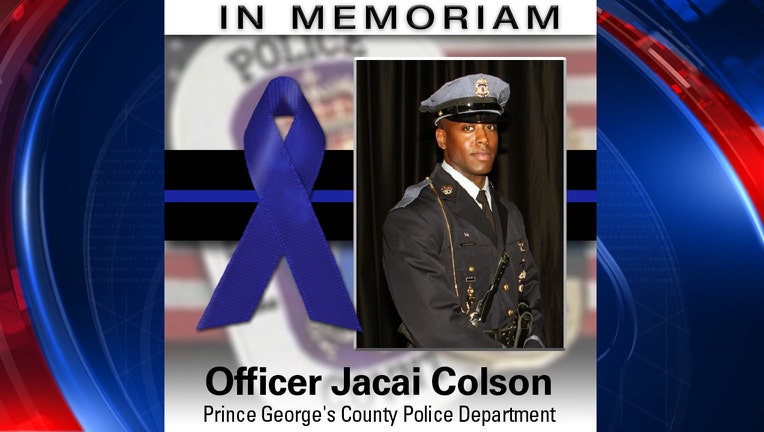 article
LANDOVER, Md. - Local police and community members are struggling to cope with the loss of another area officer killed in the line-of-duty.
On Sunday, 28-year-old Jacai Colson of the Prince George's County Police department was gunned down in an unprovoked ambush-style attack. Police officials say Colson was fatally wounded after a gunman opened fire outside of a police station in Landover.
Two suspects were taken into custody.
This act of violence against a law enforcement officer comes weeks after three Prince William County, Va. officers were shot while responding to a domestic violence call in Woodbridge. Rookie Officer Ashley Guindon, who was also 28, was killed in that attack.
Here is what some of our FOX 5 viewers have posted online about the string of attacks against local officers:
MORE COVERAGE FROM FOX 5 DC:

OFFICER KILLED: Prince George's Co. officer dies in ambush-style shooting outside police station
http://www.fox5dc.com/news/local-news/106807061-story

OUTRAGE after Prince George's County Police officer killed in ambush-style attack
http://www.fox5dc.com/news/107210286-story

Three suspects in custody connected to ambush shooting death of PG officer Jacai Colson
http://www.fox5dc.com/news/107271571-story