No charges filed against George Mason student accused of videotaping inside women's restroom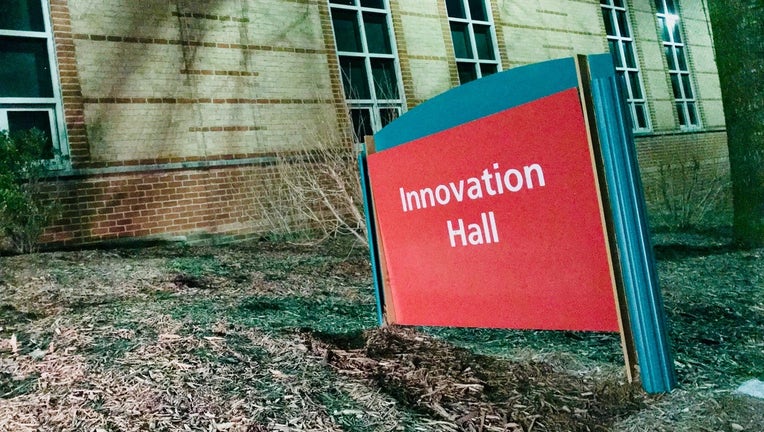 FAIRFAX COUNTY, Va. (FOX 5 DC) - A George Mason University student will face no criminal charges after he was apprehended by police for allegedly videotaping inside a women's restroom on the Fairfax County campus.
Students were sent a release Wednesday night by George Mason Chief of Police Carl Rowan and Vice President for University Life Rose Pascarell offering more details into the reported incident and an apology for not notifying students and the public sooner.
According to the release, two George Mason employees saw a suspicious man, later identified as a male student, exit a women's restroom on the fourth floor of Innovation Hall in early February. The employees then notified campus police.
RELATED: George Mason police investigating report of student accused of illegally filming women
On Feb. 12, campus police encountered the student after he was found inside a stall in the restroom. The release says police immediately questioned the student and opened a criminal investigation into the incident. Police also filed an affidavit for a search warrant.
After completing their investigation Wednesday, the release says police found insufficient evidence to file criminal charges against the student under Virginia law.
The release says the case has been referred to the Office of Student Conduct for further action.