New LCPS superintendent Dr. Aaron Spence makes debut at school board meeting
BROADLANDS, Va. - The new Loudoun County Public Schools superintendent is stepping into the role, and taking over after the turmoil. 
In his first official appearance at a school board meeting, Dr. Aaron Spence said he feels honored and privileged to be the new leader of LCPS.
At the same time, he admits there's room for improvement.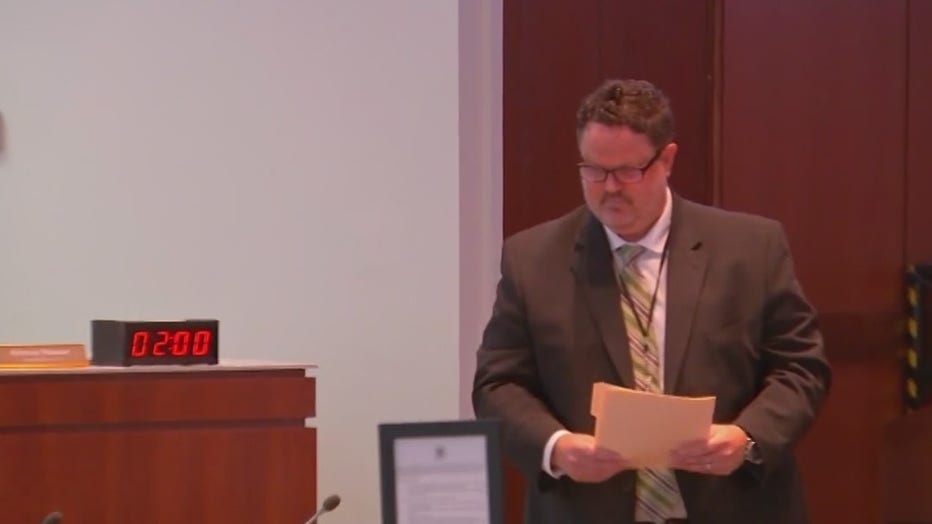 Dr. Aaron Spence walks into the Loudoun County School Board meeting as the new superintendent. 
The school district has experienced a tumultuous past couple of years, but the new superintendent Dr. Aaron Spence says he is ready to turn things around.
"First of all – there's issues everywhere – in all of our school divisions, across the country," Dr. Spence said. "We're all dealing with challenging issues."
But Dr. Spence has a plan.
The goal is to build relationships and ensure everyone from teachers to students to parents feels valued and heard.
"First thing I'm going to do is visit schools." Dr. Spence said. "My intention is to spend time in our schools early and often. You can't know as a superintendent what's happening in your schools unless you're in your schools."
Some parents are still skeptical, but want to give him a chance.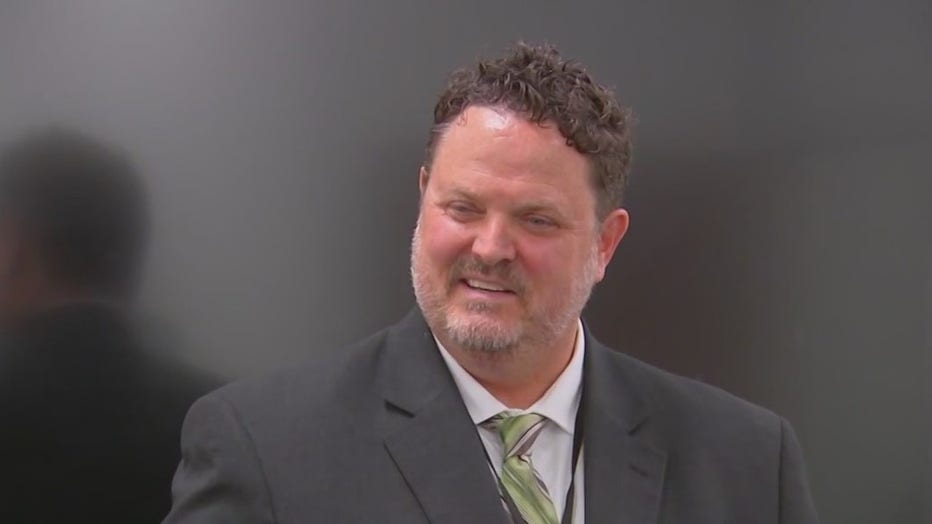 LCPS Superintendent Dr. Aaron Spence
"I'm gonna hold judgment and allow him to come in and do the job that he's been hired to do," said Abbie Platt, an LCPS parent who added that she's still "concerned."
Scott Smith, whose daughter's sexual assault case was in the national spotlight, sent FOX 5 a statement that says in part, "Our daughter has graduated and we're trying to put this nightmare behind us. However, we do believe that the school system is dangerous and not safe for children."
Dr. Spence realizes there is some hesitation — which is why restoring trust is a top priority for him.
When asked about the prior administration and specifically former Superintendent Dr. Scott Ziegler facing criminal charges due to the mishandling of serious allegations, Dr. Spence said he didn't have any intentions of looking through the rearview mirror. 
"My job is to come in here as school division superintendent and move us forward," he said. "I wasn't involved in any of those issues and although confident, we may have to tackle some of those as we move forward. I trust our legal system and will allow that to play itself out."
Dr. Spence officially starts in his new role on Friday, Sept. 1.
He plans to host listening sessions in the coming weeks.