Nearly 1,000 flights canceled at DC, Baltimore airports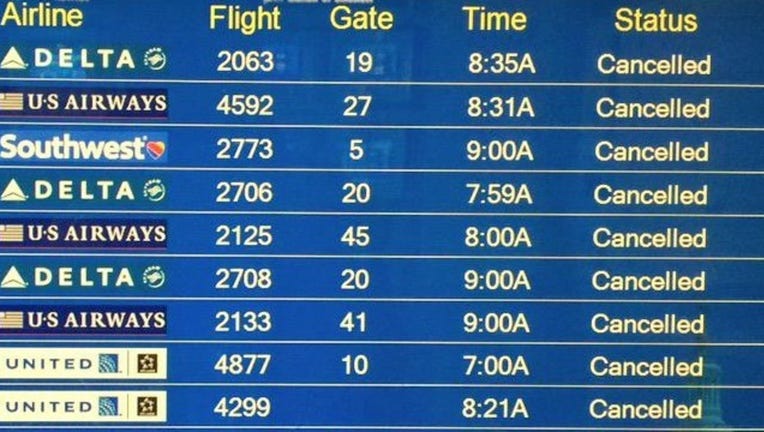 article
WASHINGTON (AP) — Nearly 1,000 flights have been canceled at the three major airports in the Washington-Baltimore region as a winter storm hits the area.
The flight-tracking service FlightAware shows that 500 flights in and out of Reagan National Airport were canceled Thursday. About 280 flights were canceled in and out of Dulles International Airport, and Baltimore's airport had about 190 cancellations.
Dozens more are delayed.
By Thursday afternoon, the winter storm dumped 3 inches to Washington, D.C. and northern Virginia, 6 inches in much of Baltimore County, and more than 9 inches in parts of western Maryland.
A winter storm warning is in effect until 10 p.m. Thursday.
Copyright 2015 The Associated Press. All rights reserved. This material may not be published, broadcast, rewritten or redistributed.
Check here for the latest status update for your flight: http://www.myfoxdc.com/story/24171373/dc-area-airport-flight-delays