NBA champ comes home to Gaithersburg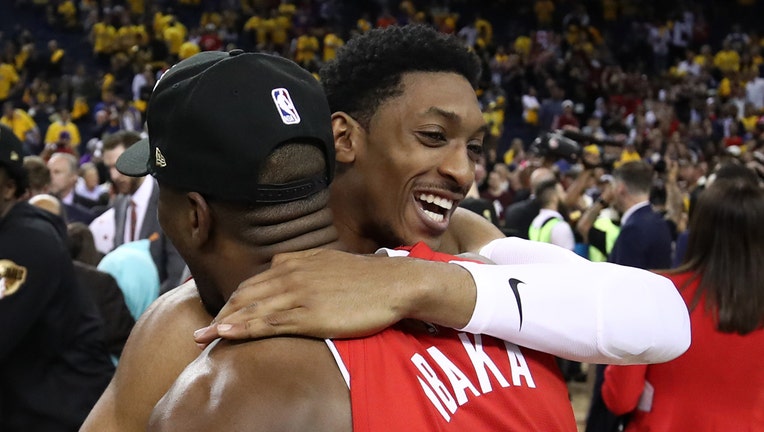 article
GAITHERSBURG, Md. - Malcolm Miller has leapt to new heights with the NBA champion Toronto Raptors – but he hasn't forgotten his roots.
Miller returned to Gaithersburg High School over the weekend, and he brought the Lawrence O'Brien Trophy back to the home of the Trojans.
At Saturday's event, Gaithersburg and Holy Cross grad posed with fans and old friends after being greeted by a long line.
FOX 5's Wisdom Martin was among those fans in attendance and he even had an opportunity to pose with the 6-7 small forward.