National Zoo introduces two rare clouded leopard cubs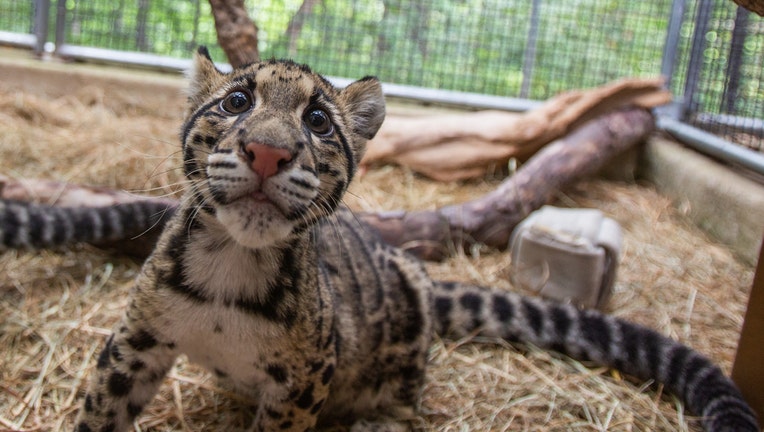 WASHINGTON - The National Zoo is introducing some new additions to the family!
Zoo officials say two rare clouded leopard cubs will make their debut on the Asia Trail Tuesday.
The zoo says the public will be able to see the cubs beginning Sept. 11 from 10:30 a.m. to 11:30 a.m.
They say gradually, as the cubs acclimate to their habitat, public viewing times will increase.