National Dog Day: Win a tattoo of your furry friend
As the nation gears up to celebrate National Dog Day on August 26, dog lovers have an opportunity to honor their furry friends in an artistic — and permanent way. 
BARK, the company behind BarkBox, recently announced a tattoo contest, giving dog parents the chance to get tattoos of their pet for free.
The New York-based company is asking dog lovers to submit a photo of their furry companion and an explanation for why they are the most deserving of the permanent declaration of love. 
Winners will be able to choose their own style, placement and artist, and BARK will reimburse them for the tattoo.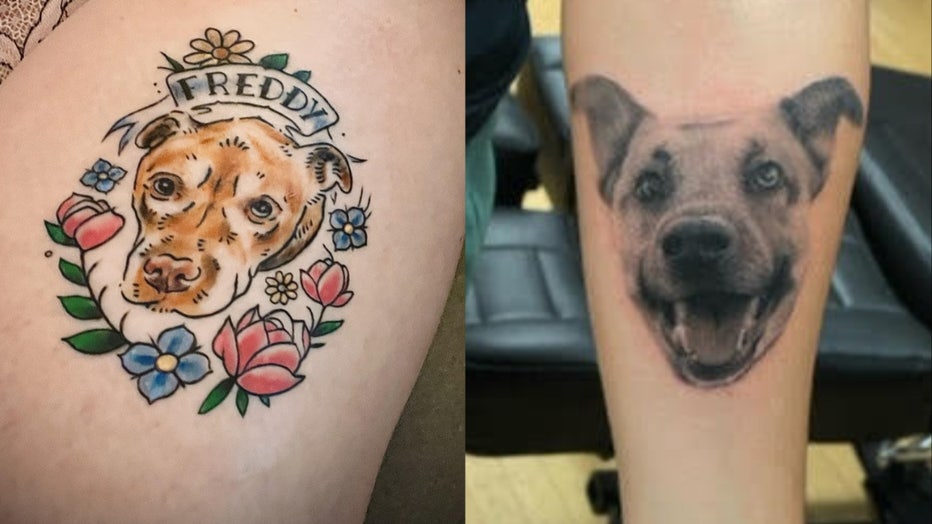 Photos of last year's winners' dog tattoos (Credit: BARK)
The contest submission site is now open for submissions. The contest closes on September 8, and winners will be notified on or before Sept. 31. 
Last year, BARK paid for 100 dog parents to get tattoos of their dogs, receiving nearly 16,000 submissions. So far, BARK has received almost 14,000 submissions and is on track to surpass last year's numbers.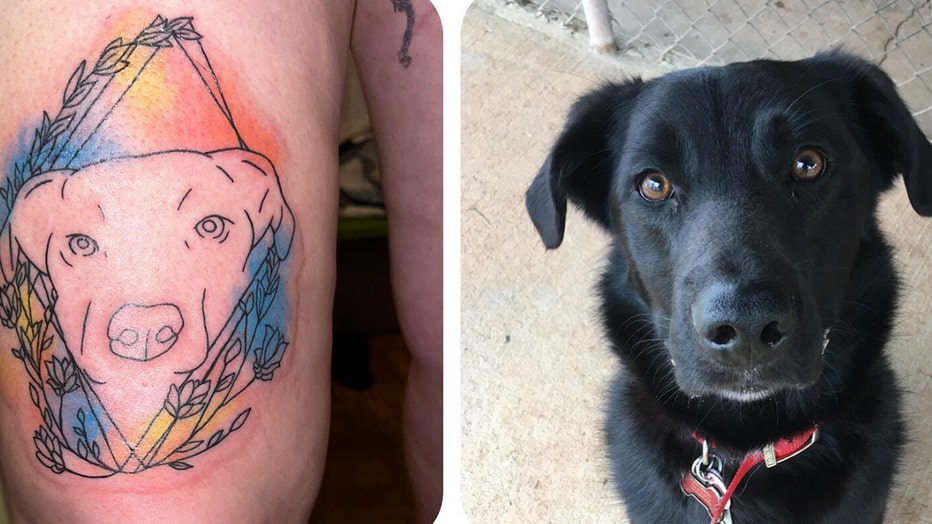 Photo submission and winning dog tattoo (Credit: BARK)
Each year, National Dog Day raises awareness about dog adoption and gives owners an opportunity to share why they love their fur babies so much.
RELATED: It's National Dog Day and we're celebrating the pups in our lives!
Currently, 38.4% of U.S. households own a dog according to an estimate published by the American Veterinary Medical Association.
This story was reported from Los Angeles.