Montgomery County preschoolers slime principal as reward for reading challenge
GERMANTOWN, Md. - When students at a Montgomery County preschool were told they could pour slime on their principal they got very excited, and on Friday they got to fulfill their dream!
The students at Chesterbrook Academy preschool in Germantown were challenged to reach a reading goal of 2,000 books.
But, after reading 300 books the school's principal Kimberly Holmes wanted to reward all the students' hard work by letting them throw green slime on her.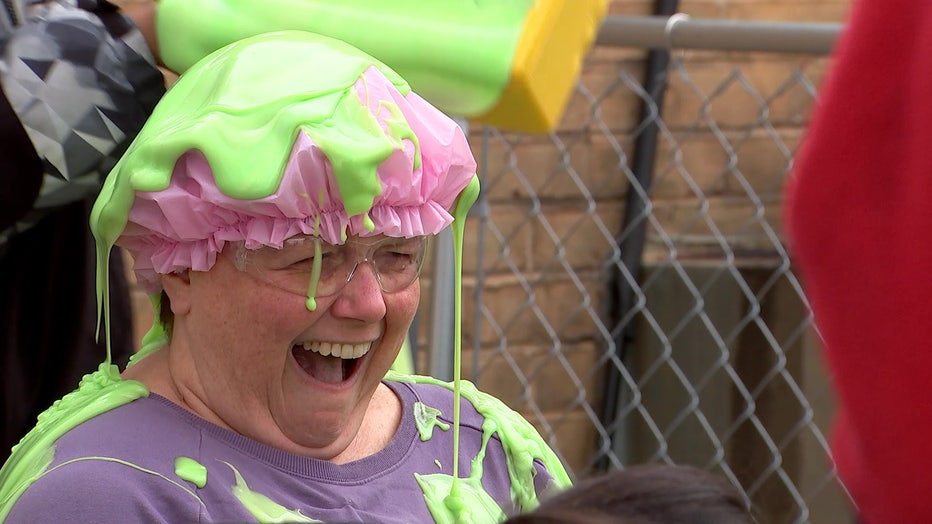 Principal Holmes shared with FOX 5 that the slime incentive is just one of the many crazy things educators will do to motivate their students.
"They get to slime me, this is their reward in the end," says Holmes.
She added that, "one year I was an ice cream sundae, so they got to put ice cream on me. They got to put chocolate syrup, the cherries, the sprinkles." 
 
This year the principal introduced the slime reward to get her kids to read more as part of a National Reading Month challenge.
"They worked so hard and just supporting that love of reading is our goal," says Holmes.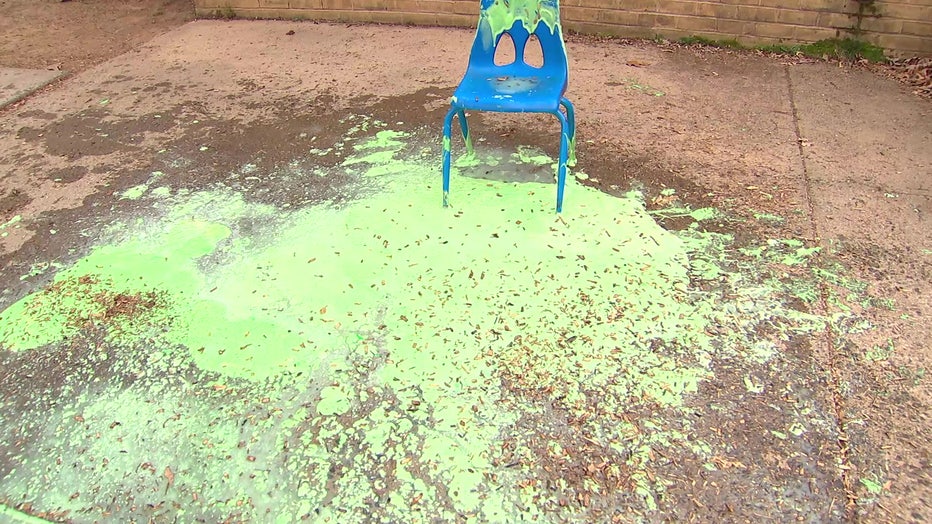 And in case you're wondering what's in that gooey slime?
According to Holmes, "it's actually vanilla pudding with green dye, and you'll see the kids take that first lick and they're like hmm this is pudding."