Middle school teacher allegedly grabs 11-year-old student by the neck in Prince William County
PRINCE WILLIAM COUNTY, Va. - A teacher at Belville Middle School in Woodbridge is on administrative leave after she allegedly grabbed an 11-year-old student by his neck.
Officials say 61-year-old Theresa Lillian White is accused of grabbing a student by the neck in the cafeteria of the school before the two were separated. The victim went to the main office and to the school nurse where minor injuries were reported.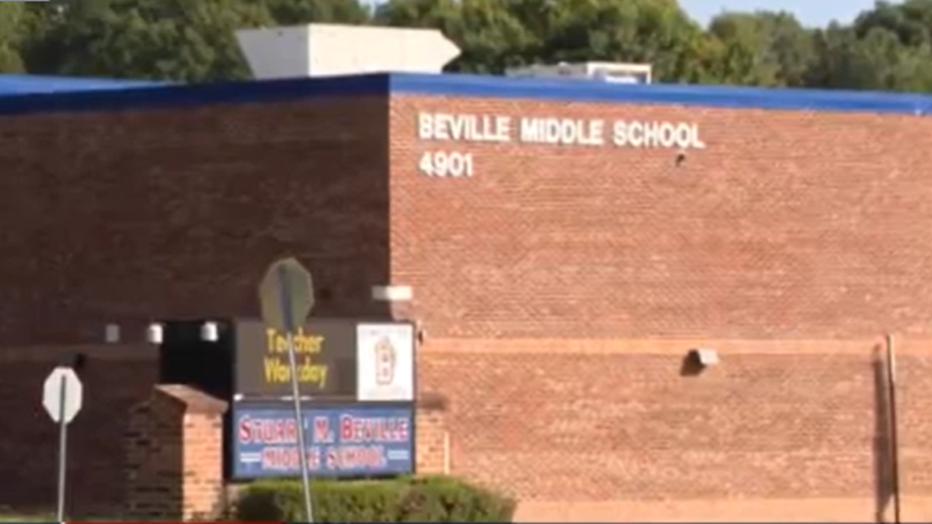 White has been charged with assault and battery.
On Monday, while home from school, White defended herself in an interview with FOX 5.
"I really can't say anything right now. I've been directed not to say anything," she said. 
When asked whether she believed she was innocent – White said "yes, I think so." 
Parents and staff received a message from Principal Tim Keenan detailing the incident.
"Dear Parents/Guardians:
The Prince William County Police will announce today the arrest of Theresa White, teacher at Beville Middle School, on assault and battery charges of a student. Mrs. White is on administrative leave during the investigation. Please note that this is a personnel matter that will follow due process, and by law, I cannot provide further details. I am both shocked and disappointed by this allegation. This is not reflective of our outstanding school and our hard-working staff who are committed to our students and community. As always, I encourage you to talk with your students and should they ever feel unsafe at school or witness any concerning event, they should report it to you or a trusted adult as soon as possible. Please contact the office at any time if you have questions or concerns.

Thank you for your ongoing support of Beville Middle School."