Metro announces half-price fare program
WASHINGTON - The Washington Metropolitan Area Transit Authority announced Monday a half-priced fare program for low-income riders.
The Metro Lift program aims to advance transit equity and affordability in a region considered one of the most expensive in the country.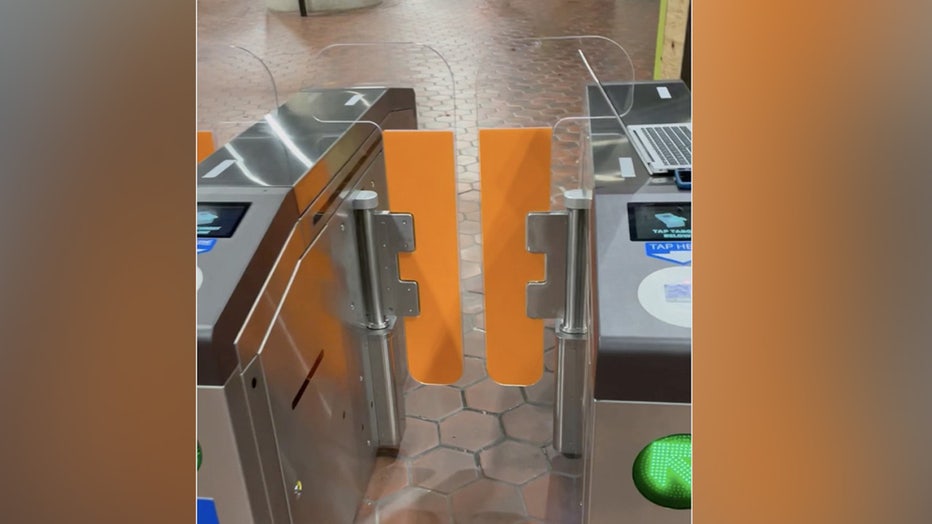 Metro faregate prototype to discourage face evasion (Metro / @wmata)
Customers who enroll will receive a 50% discount for any travel on Metrorail and Metrobus.
"Our priority is making transportation accessible for all customers. The savings from this program will give our customers opportunities to access jobs with higher wages, travel to medical appointments, and access more of the region," said Metro General Manager and Chief Executive Officer Randy Clarke in a statement. "We understand that every dollar counts, and that accessibility to reliable, affordable transportation is a difference maker, especially in this region. I appreciate the WMATA Board of Directors for their leadership to approve this program in the FY24 Budget, and I am proud of our team's dedication to make this new option available to our customers."
Metro Lift is available for all residents that use the federal SNAP program. Those who qualify can apply on Metro's website starting June 20. In-person registration will be held at Metro Center Metro Station, Metro Headquarters, and the New Carrollton Metro Office on June 26.