Maryland's I-270 ramp meters prove effective in cutting commute times, state officials say
September marks two years since the Maryland Department of Transportation State Highway Administration activated ramp meters along the southbound lanes of I-270 as part of a $132 million dollar project meant to reduce congestion.
According to state officials, the ramp meters have worked.
"Overall they've gone very well," the State Highway Administration's Sean Campion said Thursday, pointing to data showing that if you drive south on I-270 from MD-80 to I-495, ramp metering will save you up to ten minutes during the morning rush.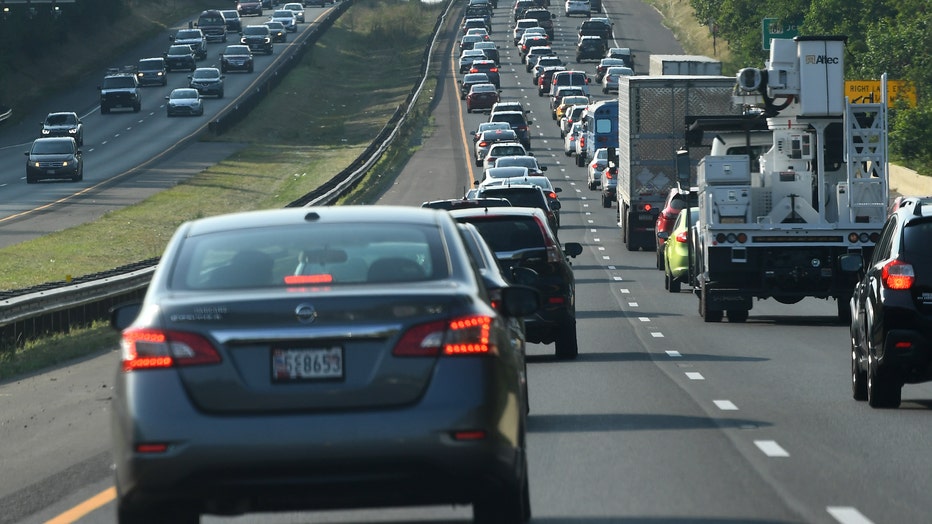 CLARKSBURG, MD - JULY 27: A line of traffic bakes in the 90 degree heat in the northbound lanes of I-270 July 27, 2021 in Clarksburg, MD. Traffic in both directions is heavy often.(Photo by Katherine Frey/The Washington Post via Getty Images)
"The whole idea behind the ramp metering is to break those platoons and get one car at a time merging in with traffic rather than four or five, six, seven, eight," thereby reducing congestion, Campion explained.
Among drivers FOX 5 spoke with, reviews were mixed.
"It holds up traffic more. It disrupts the flow of traffic," Angela Jackson said near an I-270 on-ramp Thursday evening. "Traffic gets so backed up here."
"I think it's good. It's wonderful," countered Fana Sassfa. "I use it in the morning and it's very helpful."
While ramp meters have also been installed along the northbound lanes of I-270, they have yet to be activated. The hope is they're up and running by next summer, Campion said.