Maryland Governor Hogan calls Roy Moore 'unfit for office'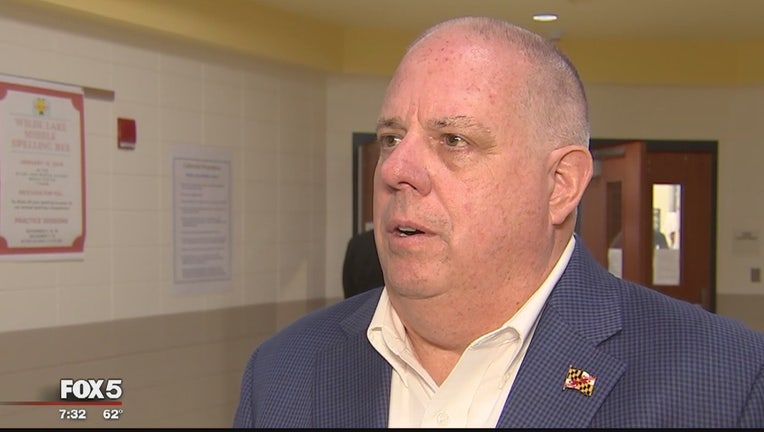 article
BALTIMORE (AP) - Maryland Gov. Larry Hogan has called Republican Alabama Senate candidate Roy Moore "unfit for office" following sexual misconduct allegations made against Moore.
The Washington Post reported this week that four women said Moore had pursued sexual or romantic relationships with them in the 1970s and '80s -- when they were teenagers and he was in his 30s.
On Saturday, Hogan called for Moore to step aside. Both Hogan and Moore are Republicans.
In a statement he also tweeted, Hogan said Moore's defenders should ask themselves "if they would be so quick to excuse him if the victim was their daughter or if the offender was a Democrat."
Moore denied the allegations Saturday at a Veterans Day breakfast in Alabama, dubbing them "fake news" and "a desperate attempt to stop my campaign."