Man suspected of killing mother, sister in Fairfax County home arrested, police say
BURKE, Va. (FOX 5 DC) - A man suspected of killing his mother and sister in Fairfax County last week is under arrest, police said Tuesday.
Download the FOX 5 DC News App for Local Breaking News and Weather
Fairfax County Police say Bradley Lister, 33, shot both of the women at close range in their home in Burke.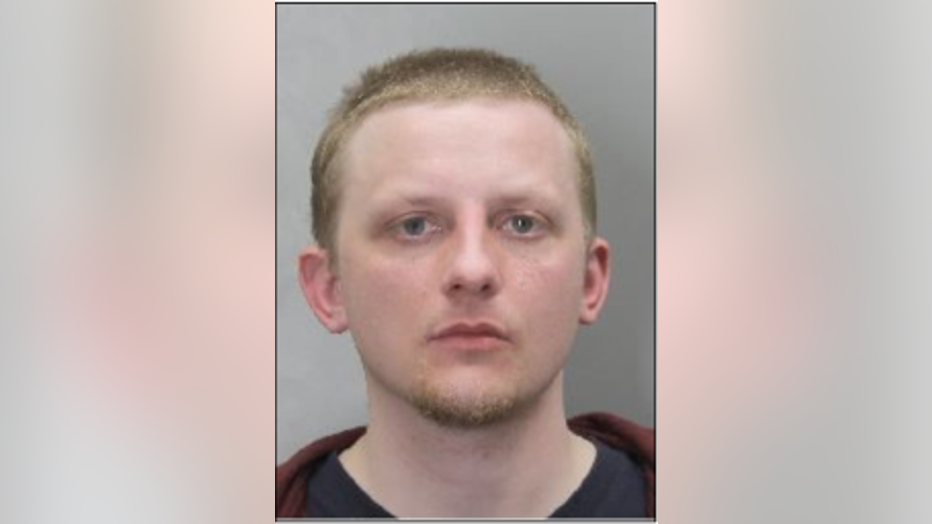 33-year-old Bradley Lister (Fairfax County Police)
Lister's arrest follows a disturbing rise in murders in the county, nearly three times as many this year over last, with domestic killings driving the numbers up.
Police describe Lister as a two-time convicted felon who was out on bond pending an assault trial.
They said Susan Lister, 67, and Amber Currie, 41, were killed last Tuesday and found dead Friday. It was after a family member asked for a welfare check at their home on Eagle Landing Rd. Police say they don't have a motive.
PREVIOUS COVERAGE: 2 people found dead in Burke home; Fairfax County police investigating homicide
They say after the killings last week, Lister fled the home with several guns that are still missing. Lister was arrested in Baltimore Monday.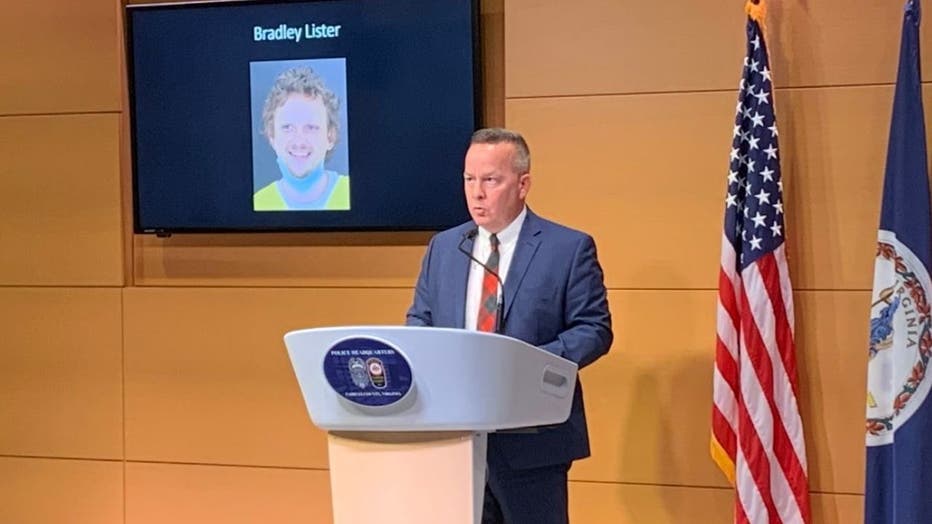 Joesph Henry was friends with Lister back in elementary and middle school.
"I reached out to my middle school friends and those who knew him, they all said the same thing: not shocked," said Henry.
He said he remembers Lister's mother as a good person who did her best raising a difficult son. Henry said he remembers his friend behaving terribly toward her.
"We wanted to go to a skate park, she would go. She would pay for him, pay for me. We wanted to go anywhere, she would just drive us. Brad would kick and scream and she would say yes. He needed a new skateboard, he would kick and scream, she would say yes," said Henry. "Anything he wanted, he would yell at her and berate her until she said yes. I mean, they would argue with me in the car, they would fight. She would tell me, 'Bradley bit me today.'"
READ MORE: Fairfax County police investigating cross-shaped burn marking
He said he remembers Lister thinking it was funny at the time and wondered after seeing his former friend's smiling mug shot if he even felt any remorse.
At this time last year there, police say there were six homicides in the county, while this year there have been 17.
Police said for all of 2020 there were 15 homicides and 14 in 2019.
At Tuesday's press conference, Fairfax Co. Police Chief Kevin Davis referenced recent domestic cases.
"It's the fourth time in Fairfax County in 2021 where a parent or sibling has been killed by a son or a brother," Davis said. "It's a disturbing trend indeed."
READ MORE: 1 injured, 1 arrested after alleged stabbing at Ritz Carlton in McLean
Davis said overall crime is down 15 percent and robberies, burglaries, sex offenses and car thefts are all down.
He said this surge in homicides has the department's full attention, and this year they've closed over 70 percent of cases.