Little girl submits heart wrenching letter to win Kids Kick Opioids contest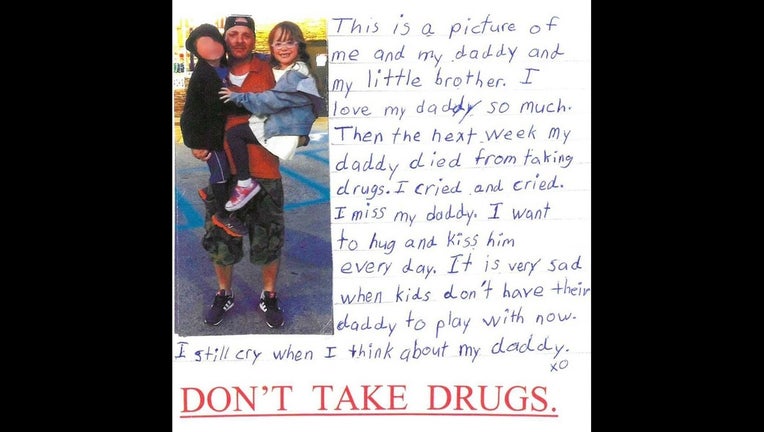 article
Jacey Rose Chalmers misses her dad. He died after a drug overdose and the third grader cries when she thinks about him.

Jacey Rose won a statewide PSA contest to bring attention to West Virginia's opioid drug abuse problem. Her entry includes a picture of her and her dad that was taken one week before he died.
The Martinsburg, WV resident wrote a very heartfelt handwritten that says in part, "I want to hug and kiss him everyday. It is sad when kids don't have their dads to play with."

The Kids Kick Opioids contest called was sponsored by the West Virginia Attorney General.