Lisa Marie Presley, daughter of Elvis Presley, dies after suffering apparent cardiac arrest
LOS ANGELES - Lisa Marie Presley died Thursday after suffering an apparent cardiac arrest. 
The singer was 54.
"It is with a heavy heart that I must share the devastating news that my beautiful daughter Lisa Marie has left us," Priscilla Presley said in a statement. "She was the most passionate, strong and loving woman I have ever known."
The announcement came just hours after Priscilla Presley had confirmed that Lisa Marie Presley was rushed to the hospital earlier Thursday.
Los Angeles County paramedics were dispatched to a Calabasas home at 10:37 a.m. following a report of a woman in full cardiac arrest, according to Craig Little, a spokesperson for the county's fire department. Property records indicate Presley was a resident at that address.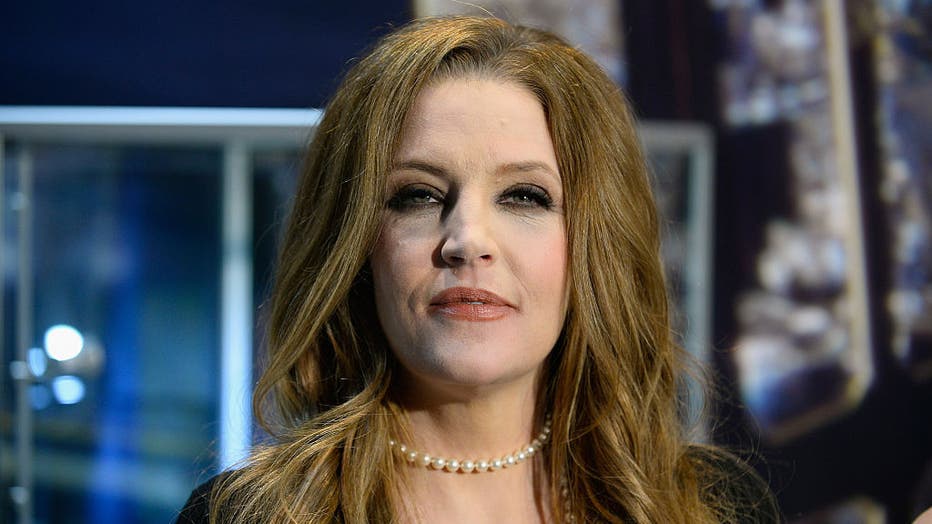 LAS VEGAS, NV - APRIL 23: Singer Lisa Marie Presley attends the ribbon-cutting ceremony during the grand opening of "Graceland Presents ELVIS: The Exhibition - The Show - The Experience" at the Westgate Las Vegas Resort & Casino on April 23, 2015
TMZ, which broke the news, reported that paramedics were able to regain a pulse while working on Presley at her home, prior to taking her to a hospital. Citing sources close to the family, TMZ reported that a housekeeper found Lisa Marie Presley in her bedroom at the home she was sharing with her ex-husband, Danny Keough. According to reports, Keough returned home at about the same time and administered CPR until paramedics arrived.
She is the only child of Elvis and Priscilla Presley. She and her mother attended the Golden Globe Awards ceremony on Tuesday night at the Beverly Hilton. During the ceremony, Austin Butler won the award for best actor in a drama film for his portrayal of the King of Rock 'n Roll in director Baz Lurhmann's film "Elvis."
Extra's Billy Bush interviewed Presley at the award ceremony and noticed some early warning signs from her. 
"She was very uneven in her balance, her speech was slow, and definitely when the interview was over, I turned to my producer next to me and said 'something's off here'. So it was apparent to me that something was going on with her at that time," Billy Bush told FOX 11.  
The Extra host said he was the last person to interview Lisa Marie Presley before her sudden death. 
Just days earlier, she attended a celebration at Graceland to mark what would have been her father's 88th birthday. She then flew to Los Angeles and attended another Elvis birthday commemoration at the Formosa Cafe in West Hollywood -- one of Elvis' regular haunts in the area. Butler and Luhrmann were both in attendance at that event Sunday night.
Presley has three children, including actress Riley Keough. Her son, Benjamin Keough, died in 2020 of a self-inflicted gunshot wound. In addition to Danny Keough, she was also married briefly to actor Nicolas Cage and to music producer Michael Lockwood, and she had a highly publicized two-year marriage to the King of Pop, Michael Jackson.
Her father died when she was only 9-years-old. When she was 25-years-old, she inherited her late father's estate, which had an estimated value of $100 million at the time. She later sold off the majority of the estate, but she maintained ownership of Graceland, her father's famed estate.
A singer in her own right, she released an album titled "To Whom It May Concern" in 2003, featuring the hit single "Lights Out." She followed up that release with the album "Now What" in 2005 and "Storm & Grace" in 2012, the latter of which was produced by T Bone Burnett.
The Associated Press and City News Service contributed to this report