Large mulch pile continues to reignite fire in Stafford County
STAFFORD COUNTY, Va. - Firefighters continue to extinguish an overnight fire that continues to reignite in Stafford County.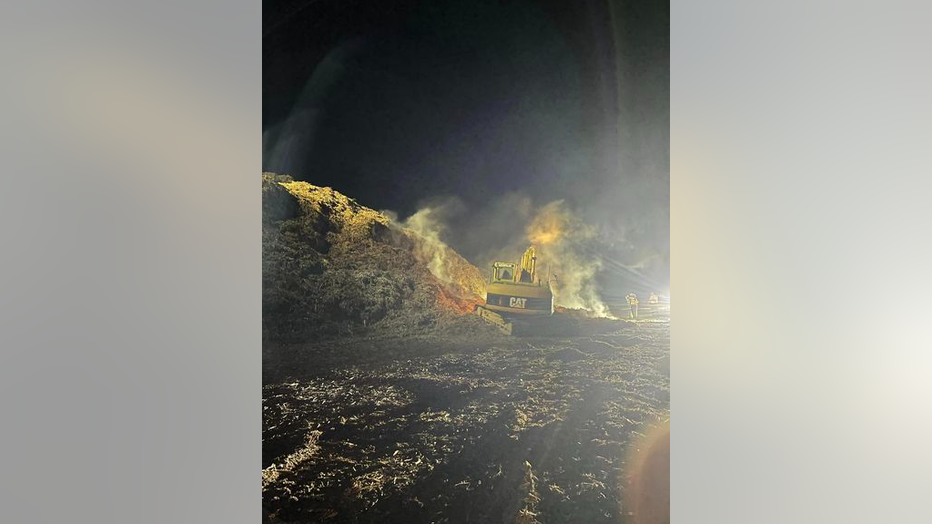 via Stafford County Fire and Rescue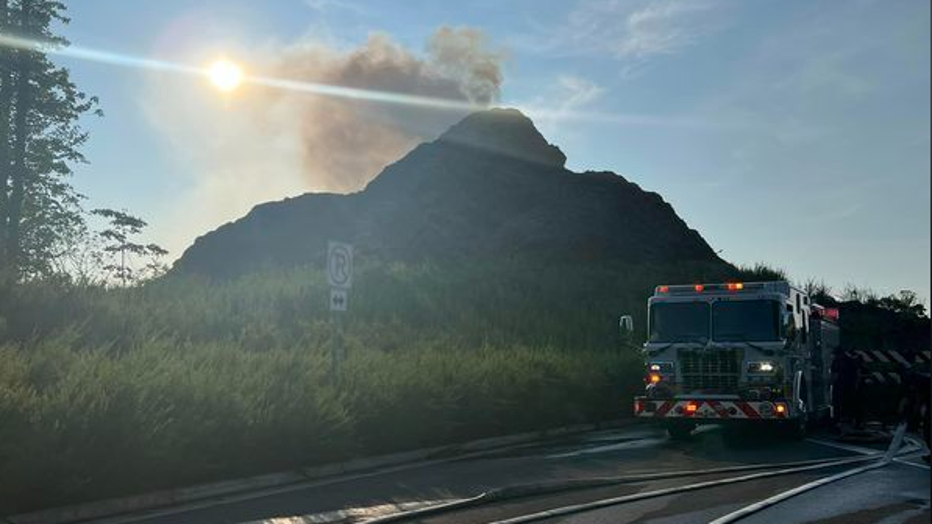 via Stafford County Fire and Rescue
Authorities say they responded to a large mulch pile fire near the intersection of Courthouse Road and Austin Ridge Road. Despite attempts to extinguish the fire and break the pile down to assist with suppression efforts, the fire continued to reignite.
Fire and Rescue have been on scene all night and remain on scene. Smoke is visible from I-95 and crews continue to work to extinguish the fire. 
Drivers are advised that there may be detours throughout the day.