Justices taking on new Texas death row cases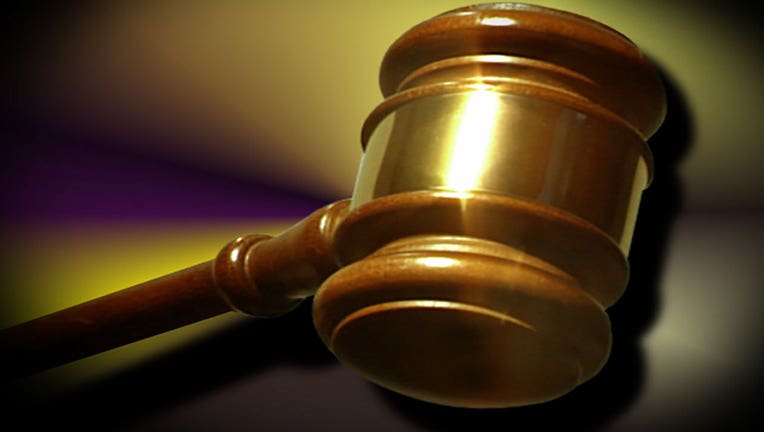 article
WASHINGTON (AP) -- The Supreme Court said Monday it will review two death-row cases from Texas, the nation's top death-penalty state, as the court continues to tinker around the edges of capital punishment.
The appeals come from two African-American death row inmates from Houston, Bobby Moore and Duane Buck.
Moore, sentenced to death more than 35 years ago, says he is ineligible to be executed because he is intellectually disabled.
Buck argues his sentence should be thrown out because it is tinged with race. A jury voted to sentence Buck to death after a defense expert testified that black people were more likely to commit violence. Buck's lawyers have fought for years to win a new sentencing hearing.
Neither case poses a broad challenge to the death penalty. Just last week, the justices rejected a constitutional attack on capital punishment from an inmate in Louisiana.
But the Supreme Court maintains a steady stream of cases dealing with death sentences and race, intellectual disability and the fairness of state death penalty trials.
The court's January decision in a Florida case led to a halt in executions in that state, and also raised questions about carrying out death sentences in neighboring Alabama.
Last month, the court effectively threw out the conviction and death sentence of a black man who faced an all-white jury in the killing of an elderly white woman in north Georgia.
Texas has carried out 537 executions since the Supreme Court allowed the resumption of capital punishment in the mid-1970s, more than a third of all executions in the United States. Harris County, which includes Houston, accounts for 126 executions, more than any state other than Texas.
"Both these cases reflect Texas' exceptionalism when it comes to the death penalty," said Jim Marcus, co-director of the Capital Punishment Clinic at the University of Texas School of Law.
The Harris County district attorney's case declined to comment on Monday's orders.
Buck came close to being executed in 2011, before the justices stepped in with a last-minute reprieve. Three years later, the court denied a full-blown review of Buck's case.
This time around, the appeal focuses on a claim that Buck's legal representation was constitutionally deficient.
He was convicted of capital murder and sent to death row for the slaying of his ex-girlfriend and a man at her Houston apartment in July 1995. During the punishment phase of Buck's 1997 trial, psychologist Walter Quijano testified under cross-examination by a Harris County prosecutor that black people were more likely to commit violence.
Quijano, called as a defense witness, had testified earlier that Buck's personality and the nature of his crime, committed during rage, indicated he would be less of a future danger.
Buck's case was among six in 2000 that then-Texas Attorney General John Cornyn, now a Republican U.S. senator, said needed to be reopened because of racially charged statements made during the trial sentencing phase. In the other five cases, new punishment hearings were held and each convict again was sentenced to death.
The attorney general's office has said Buck's case was factually and legally different from the five others and that Buck's trial lawyers first elicited the testimony from the psychologist. They also said the racial reference was a small part of larger testimony about prison populations.
Alfred Estes, whose brother was among the two people Buck was convicted of killing, questioned why the court agreed to look at the case again.
"Why are we still having to go through this?" he said. "My family deserves justice and he's been sentenced to die."
Moore claims that Texas' top criminal appeals court is using outdated medical standards in evaluating whether he is eligible to be executed. Moore says that Supreme Court decisions in 2002 and 2014 bar executing intellectually disabled inmates and require the use of current clinical standards.
Moore, then 20, was sentenced to death less than three months after the fatal shooting of James McCarble, a 72-year-old clerk, during a robbery at a Houston grocery store.
Moore received an execution date in 1986 that was stopped by a federal judge. It wasn't until 1999 that a federal appeals court ordered his case be returned for a new punishment trial. That occurred in February 2001 with a Harris County jury returning him to death row.
The cases, Moore v. Texas, 15-797, and Buck v. Stephens, 15-8049, will be argued in the fall.

Copyright 2016 The Associated Press. All rights reserved. This material may not be published, broadcast, rewritten or redistributed.