Judge rules exotic animals seized from Virginia zoo were treated cruelly, neglected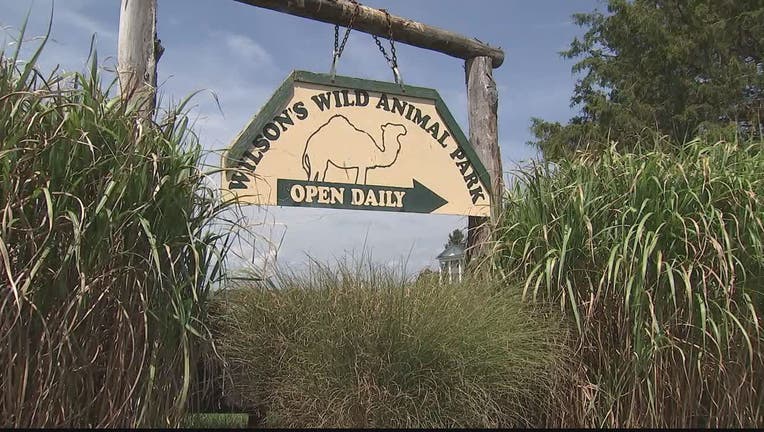 FREDERICK COUNTY, Va. (FOX 5 DC) - A judge has ruled over 100 exotic and agricultural animals seized from a Frederick County zoo earlier this month were "cruelly treated, neglected, or deprived of adequate care." 
According to Attorney General Mark Herring's office, animal welfare experts testified about the "inadequate conditions and cruelty" displayed at Wilson's Wild Animal Park Thursday during a 12-hour seizure hearing held in Federick County General District Court. 
The animal welfare experts entered photo and video evidence of the animals and their facilities during the hearing, officials say. 
On August 15 and 16, Herring's Animal Law Unit secured custody of 119 animals during a search warrant of owner Keith Wilson's "roadside zoo." The zoo is now closed to the public.
Officials say the animals seized included lions, tigers, bears, camels, goats, water buffalo and more. They are currently in the care of animal control agencies and exotic and agricultural rescue partner agencies, according to officials. 
At the end of Thursday's hearing, Judge Charles B. Foley issued an order ruling Wilson "cruelly treated, neglected, or deprived the animal[s] of adequate care."
Officials say the order grants the Commonwealth of Virginia custody of the animals, requires Wilson to post a $300,000 bond if he chooses to appeal the decision and allows for the facility to be inspected every 90 days for up to one year to "ensure the welfare of the animals that remain on the premises."