Idaho murder suspect Bryan Kohberger's internal affairs disclosure unlikely tied to student stabbings: experts
MOSCOW, Idaho - Idaho prosecutors disclosed an internal affairs investigation to college student murders suspect Bryan Kohberger's defense this week that could be completely unrelated to the quadruple homicide investigation, experts say.
Latah County Prosecuting Attorney Bill Thompson's office informed Magistrate Judge Megan Marshall and Kohberger's team this week that it would be disclosing "potential Brady/Giglio material" related to a police officer involved in the massacre probe – but that doesn't mean there is a connection with the stabbings of four University of Idaho students in November.
Brady material is information that could potentially prove a defendant's innocence, experts tell Fox News Digital. Giglio material is damaging to the integrity of a witness – in this case, one of the officers involved in the investigation.
Marshall granted Thompson's request for a protective order that will withhold the materials from the public, based on the argument that they are part of a personnel file, which is exempt from disclosure.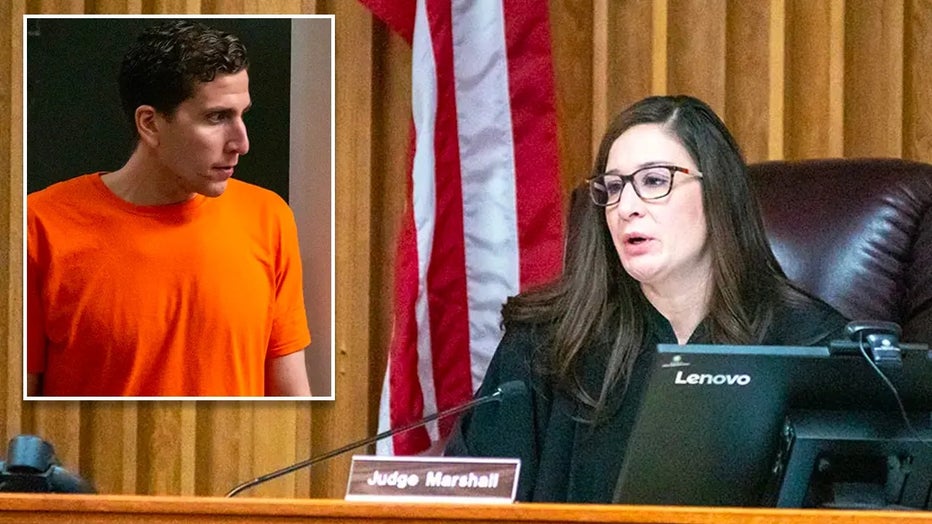 Latah County Magistrate Judge Megan Marshall speaks during a January 2023 hearing for Bryan Kohberger, inset, the suspect in the stabbing deaths of four students near the University of Idaho. (Kai Eiselein/Pool)
"This is not uncommon," Paul Mauro, attorney and former NYPD inspector, said of the disclosure. Defense attorneys are entitled to the information through discovery, while the prosecutor is asking that whatever is turned over remain sealed due to the exemption under state law.
RELATED: Idaho's move to resurrect firing squad 'makes sense' as 'quickest, surest' death penalty option, expert says
Giglio materials may be used by the defense to undermine an investigator's credibility, Mauro said, but they don't have to be related to the student stabbings.
"This is a case that you know is going to go up on appeal because of mandatory appeals in death penalty cases," explained Neama Rahmani, a former federal prosecutor. "So you just want to disclose everything, so you don't get a death sentence overturned on appeal because you didn't comply with your constitutional obligations."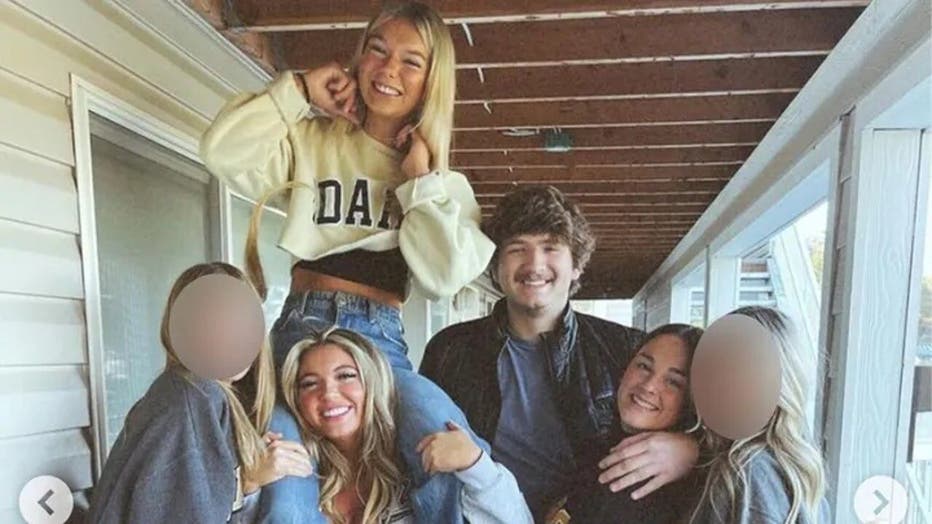 Ethan Chapin, 20, Xana Kernodle, 20, Madison Mogen, 21, and Kaylee Goncalves, 21, along with the women's two other roommates in Kaylee Goncalves' final Instagram post, shared the day before the slayings. (@kayleegoncalves/Instagram)
Furthermore, he said, prosecutors likely won't even call the impeachable officer to testify anyway and will build their case around unimpeachable evidence.
It comes as the city, its police department and several officers face a federal lawsuit from a church group in town alleging violations of constitutional rights in connection with a crackdown on protests over COVID-19 restrictions, Wilson et al v. Moscow et al.
The disclosures might be related to the federal lawsuit, or they could be related to something else entirely, experts say.
RELATED: DNA strands are key in solving cold case investigations through genetic genealogy
If it's anything from the lawsuit, it might be the allegation that police withheld crime scene video for a year, Rahmani said.
"This is all kind of speculation," he explained. "It literally could be anything."
It doesn't even have to be anything illegal – just something that could impeach the officer's character.
"It could be beating your wife, smoking weed, getting pass-out drunk at a bar, misusing your authority, lying to protect another officer, excessive force, it's not just illegal conduct, it's anything unethical, embarrassing, anything that says you're a liar," he said. "Lying on your taxes. I've seen these, and it can range, anything that can potentially impeach you. Think about all these things that can be used to cross-examine and impeach a police officer. Such a wide range of possibilities."
One of the officers named in the lawsuit was reportedly among the first Moscow police personnel responding to the King Road home on Nov. 13, hours after Kohberger allegedly snuck inside with a knife and stabbed four friends to death in the middle of the night.
The attack killed 21-year-old best friends Kaylee Goncalves and Madison Mogen, along with their housemate, Xana Kernodle, and her visiting boyfriend, Ethan Chapin, both 20. All four had been stabbed multiple times.
Only some suffered defensive wounds – suggesting the 4 a.m. ambush began with some of them sleeping.
Kohberger is being held without bail at the Latah County Jail. His preliminary hearing was scheduled for the week of June 26.
Fox News' Paul Best contributed to this report.