Howard University men's basketball wins regular season title, secures No. 1 seed in MEAC Tournament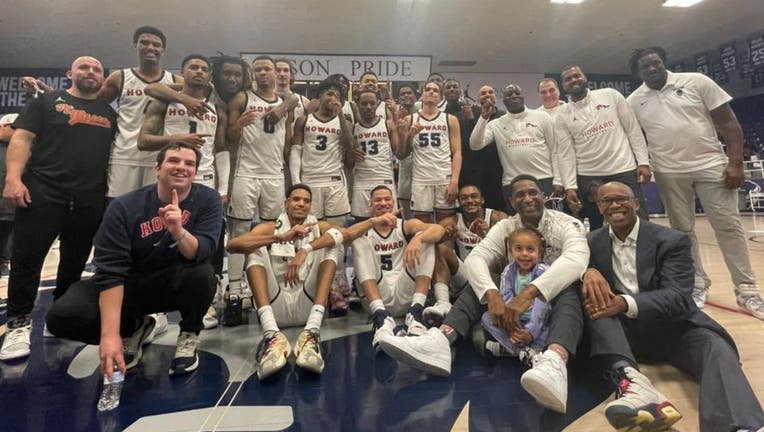 article
WASHINGTON (FOX 5 DC) - The Howard University men's basketball team has won their first outright regular season title in more than 30 years and secured the No. 1 seed in the MEAC Tournament.
Howard defeated Norfolk State University 87-67 on Thursday to win its first outright regular season title since the 1991-92 season, according to MEAC.
READ MORE: Howard University men's swimming & diving team wins 2023 Northeast Conference Championship
The Bison have 19 regular season victories and an 11-3 conference record, earning the No. 1 seed in next week's MEAC Tournament.
The winner of the tournament earns the MEAC automatic bid to the 2023 NCAA Tournament. Howard last participated in the NCAA Tournament in 1992 where it lost to Kansas in a first-round game.
READ MORE: First Howard University Bison Bobblehead released for Black History Month
The MEAC Tournament begins March 8 and continues through March 11 at the Norfolk Scope Arena.