First Howard University Bison Bobblehead released for Black History Month
The first Howard University Bison Bobblehead has been unveiled as part of the officially licensed HBCU Bobblehead Series which coincides with Black History Month.
The National Bobblehead Hall of Fame and Museum unveiled the bobblehead on Friday, and they are available for pre-order.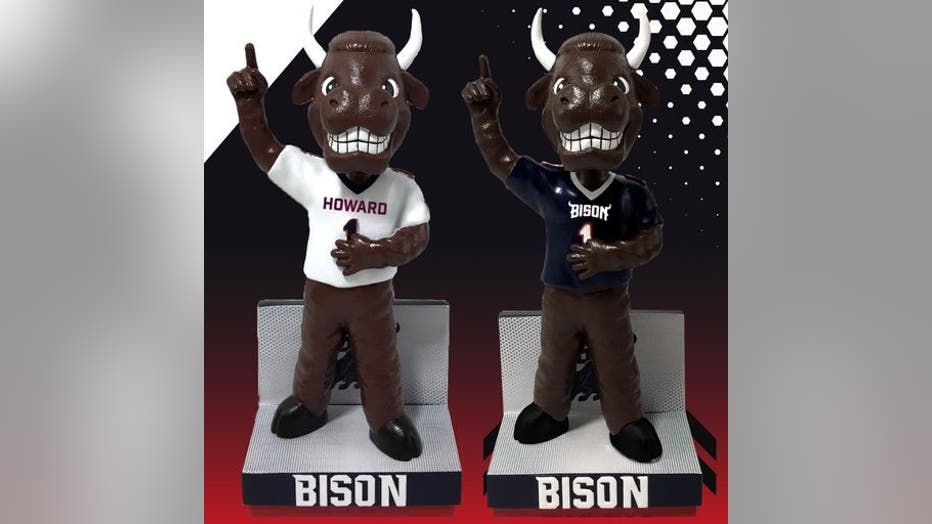 The bobbleheads are $35 and are expected to ship in June.
READ MORE: Howard University gets $90 million government research contract
"We hope the alumni, students, faculty, staff, and entire Howard community will enjoy this new Bobblehead," National Bobblehead Hall of Fame and Museum co-founder and CEO Phil Sklar said. "Bobbleheads are often passed down from generation to generation, and we think the bobbleheads in this new HBCU Series will certainly become cherished keepsakes."
The HBCU Bobblehead Series features the first bobblehead for 13 different Historically Black Colleges and Universities. A portion of the proceeds from the sale of each school's bobblehead goes back to the school.