Grieving mother seeks answers month after daughter killed in crash after police chase
WASHINGTON (FOX 5 DC) - A grieving mother believes her daughter would still be alive if it weren't for a chase involving D.C. police.
"I'm not gonna ever see my daughter, not gonna be no graduation, she not getting married, none of this. It's all gone, over a senseless thing," Kimberly Swan said Tuesday, about one month after her daughter, Brittany Burks, was killed when a suspect fleeing police ran into her vehicle on the Baltimore-Washington Parkway.
The incident began with a hit-and-run shortly after 9 p.m. on June 24. Authorities say a vehicle being driven by Darnell Bassett collided with one of their K9 units on Quarles Street NE. Bassett kept going, ending up on the parkway, with a D.C. police officer in pursuit.
"If it's only wanted for the traffic violations and the assault then we're not going to be able to chase this vehicle," an MPD supervisor said over police radio at the time. "I'm gonna need him to discontinue that pursuit."
But it's not clear if the pursuit was discontinued immediately, or, at all. 
"When they come past me I'm like, 'Oh that's D.C. police, and they chased him until he crashed,'" a witness told Fox 5 later that week.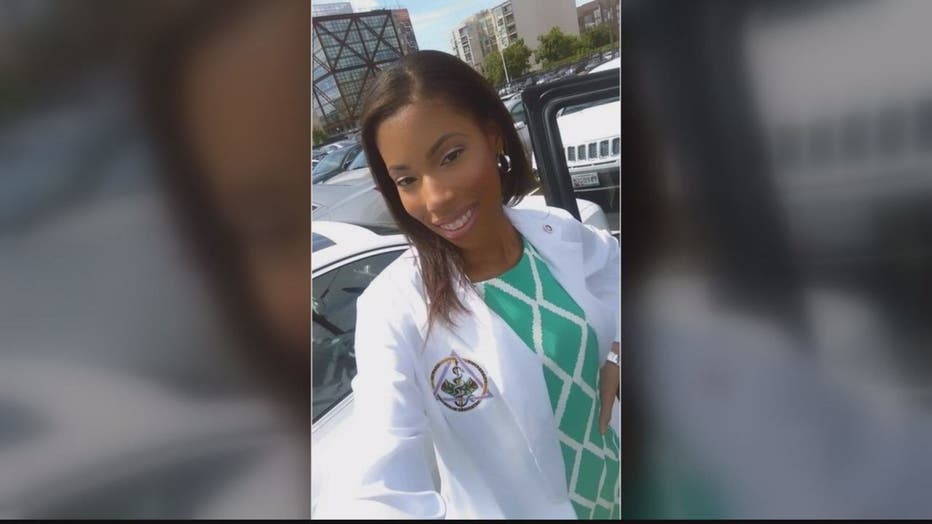 Roughly eight miles from the initial hit-and-run, it all ended when Bassett crashed into Burks. That's despite an MPD policy, obtained from a law enforcement source, which states that police officers are supposed to discontinue a pursuit "when unsafe conditions exist or it becomes apparent that the vehicular pursuit could result in an accident, property damage or injury to citizens."
Now, Swan wants answers, including why D.C. police pursued Bassett.
"A part of me is just missing," Swan said. "This is how I have to live the rest of my life, without my daughter, and nothing is going to replace that."
An MPD spokesperson said the incident is under review by the department's internal affairs division, while the officer who was involved is still on "non-contact" status.
Bassett has been charged with involuntary manslaughter. While police initially said he suffered serious injuries in the crash, an update on his condition was not available Tuesday.