GoFundMe started for teens, 3-year-old shot in Dumfries
DUMFRIES, Va. - The four teens who survived a gruesome domestic shooting in Dumfries Wednesday made it through surgery and are stable, according to a family friend.
The 3-year-old girl killed has now been identified by her family as Journee Carroll-Ward.
Journee would've turned 4 years old a month from Thursday.
Prince William County police said she was shot and killed by her sister's boyfriend Kenyatta Lee Oglesby. 
A family friend told FOX 5 that Oglesby, 20, was angry because he wanted to use the family food stamp card and his girlfriend told him "no."
Police said Oglesby shot his 17-year-old girlfriend, three of her teen family members, and Journee.
The teenagers underwent surgery Wednesday, and another round of surgical procedures on Thursday, according to the family friend.
RELATED: Dumfries 'domestic' shooting: 3-year-old girl dead, 4 teenagers hurt
That friend says, although the victims are stable, just one is able to speak since gunshots hit vital organs, and doctors are telling the family to take this one day at a time.
The family friend said that the 17-year-old is in the worst shape with multiple gunshot injuries.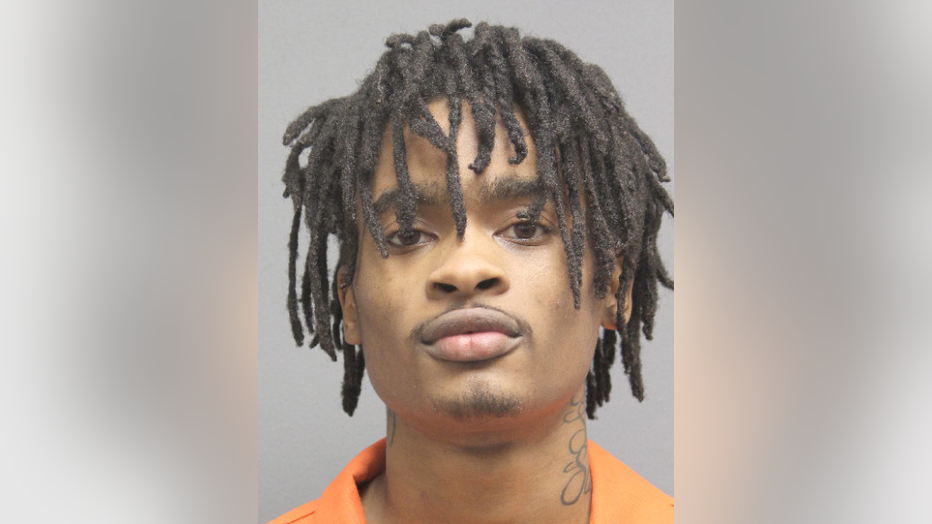 Kenyatta Lee Oglesby, 20, of Washington D.C. 
Earlier FOX 5 spoke to a neighbor who rushed to help the 17-year-old girl.
"When we came outside the girl was screaming help me," said Shahrooz Khan, the family's neighbor. "We just thought that she was just hiding from cover like all of us were in a way, kinda confused. But then as soon as she said 'help me, I don't wanna die,' we all ran upstairs. She had gotten hit twice. It was a very gruesome scene to see."
Neighbors are heartbroken. FOX 5 observed a woman bringing over bears and balloons to the victims' home.
Of the children who were shot, all but one are siblings, and those kids lost their mom to diabetes just a few months ago.
The woman who died had eight kids, most of whom were living in the home on Milroy Drive with their grandmother and her two kids.
The family has started a GoFundMe page, which has now raised several thousand dollars.
The shooting suspect is 20 years old and from D.C. He remains behind bars, and is being held without bond.
Online records show a prior warrant out of D.C. for carrying a pistol without a license and last year he was listed as a fugitive in connection with a North Carolina weapon offense.