Dumfries 'domestic' shooting: 3-year-old girl dead, 4 teenagers hurt
DUMFRIES, Va. - Authorities are investigating after four teenagers were shot, and a 3-year-old child was killed, during a domestic incident inside a home in the Dumfries area of Prince William County Wednesday.
The shooting was reported just before 11 a.m. in 17900 block of Milroy Drive.
According to Prince William County Police, once at the scene, officers found a 17-year-old girl who had been shot outside a residence in the area.
Police then entered the residence, and once inside, they found four other victims – ranging from 3 to 16 years of age – who had been shot. 
Investigators said the 3-year-old girl who was also inside the home died as a result of being shot. The 3-year-old's 14-year-old brother who was in another area of the home was uninjured. 
Police reported that four of the victims are siblings, and the fifth victim who also lived at the home was not related to the family. 
The four teens who were shot, police said, were hospitalized with serious injuries.
A shooting suspect, identified as Kenyatta Lee Oglesby, was detained by responding officers at a local business near the scene.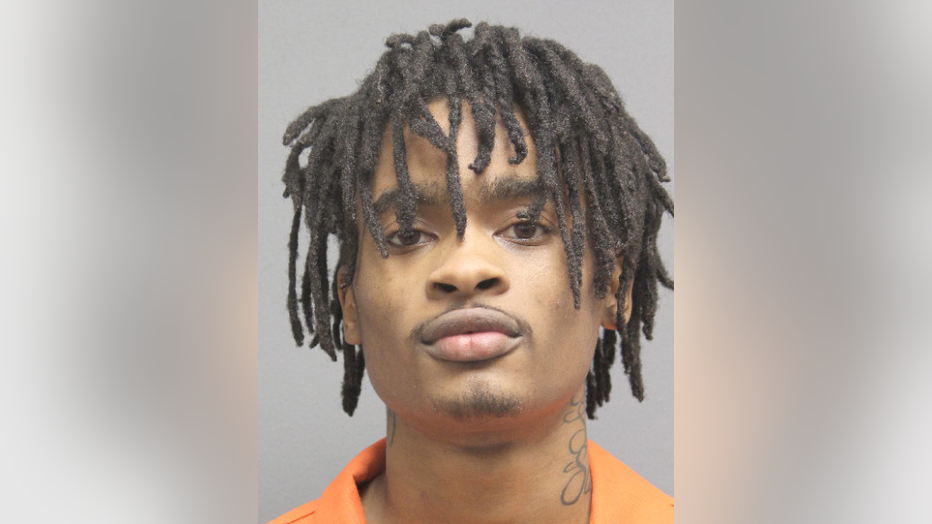 Investigators believe the shooting stemmed from a domestic argument between Oglesby and the 17-year-old victim. Oglesby was recently staying at the residence on Milroy Drive and is believed to have been in a relationship with the 17-year-old girl.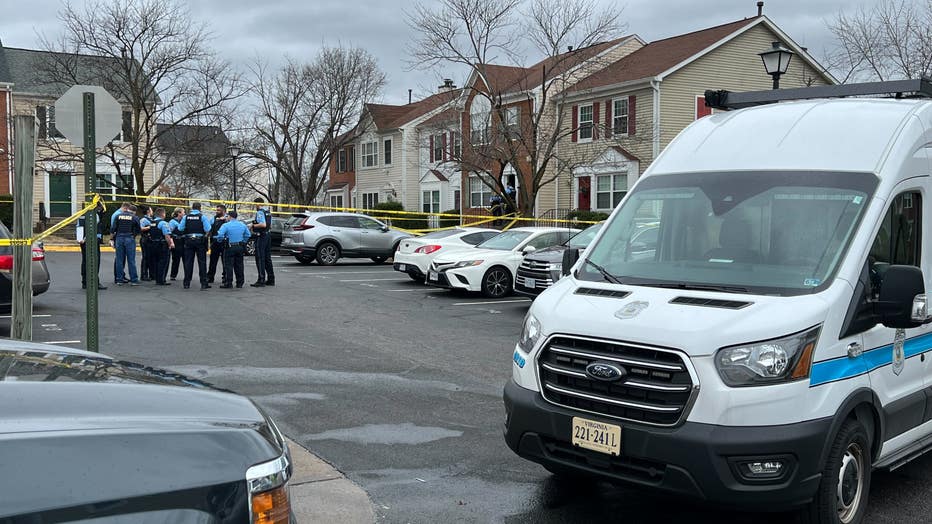 Neighbors said a bullet smashed through the window of a townhouse across the parking lot about 200 feet away. Alijah Skinner was taking out the trash near the home that was hit. 
"I heard 5 to 6 gunshots and I heard a woman screaming," Skinner said.
Another neighbor who didn't want to be identified said she and her family took cover in the kitchen before peeking out of the window and seeing the young woman on the ground. She said they called 911 right away.
"Very, very tragic. Any type of domestic situation has the potential of being very emotional and gets out of control very quickly and you introduce guns to the situation – you never know what's going to happen," said Prince William County Deputy Police Chief, Jarad Phelps. "The fact that we have a young individual being the victim of an argument is tragic, absolutely tragic. There's no sense to for this young individual to have lost their life, or anybody to be a victim of gunshot over an argument."
Two firearms were recovered during the investigation. Ballistics testing will be conducted to confirm if the firearms were used in the incident. 
Oglesby is now facing one count of murder, four counts of aggravated malicious wounding, and five counts of using a firearm in commission of a felony. He is being held without bond.
Anyone with information regarding the shooting is asked to call Prince William County Police at 703-792-6650.
This is a developing story. Stay with us for updates.