George Mason president defends selection of Gov. Youngkin as 2023 commencement speaker
George Mason University President Dr. Gregory Washington defended his institution's decision to list Republican Gov. Glenn Youngkin among its spring 2023 commencement speakers amid student backlash.
"As president of the largest and most diverse public university in our state, I support those students who are making their voices heard, and I applaud their courage and commitment to advocate for themselves and their communities," Washington said in a statement released Monday.
"That being said, I don't believe that we should silence the voices of those with whom we disagree, especially in this forum where there is no imminent threat present as a result of the disagreements," he continued.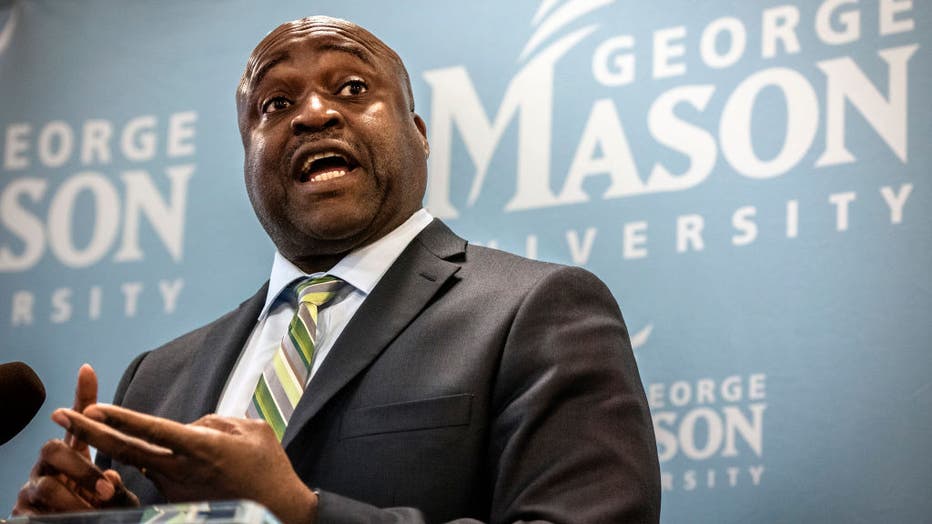 FAIRFAX, VA - February 27: Dr. Gregory Washington, the new President of George Mason University, holds an introductory press conference, in Fairfax, VA.(Photo by Bill O'Leary/The Washington Post via Getty Images)
Washington said he contrastingly received positive feedback from those who support Youngkin and discussed, at length, the importance of giving Youngkin a platform so students can not only hear his perspective, but also so conversations about differences can ensue.
"It is my sincere hope that our students use this opportunity to share their stories, challenges and triumphs, and that the Governor will hear their opinions, respectfully consider and reflect on them, and consider that feedback when making, amending or changing his administration's policies," he said.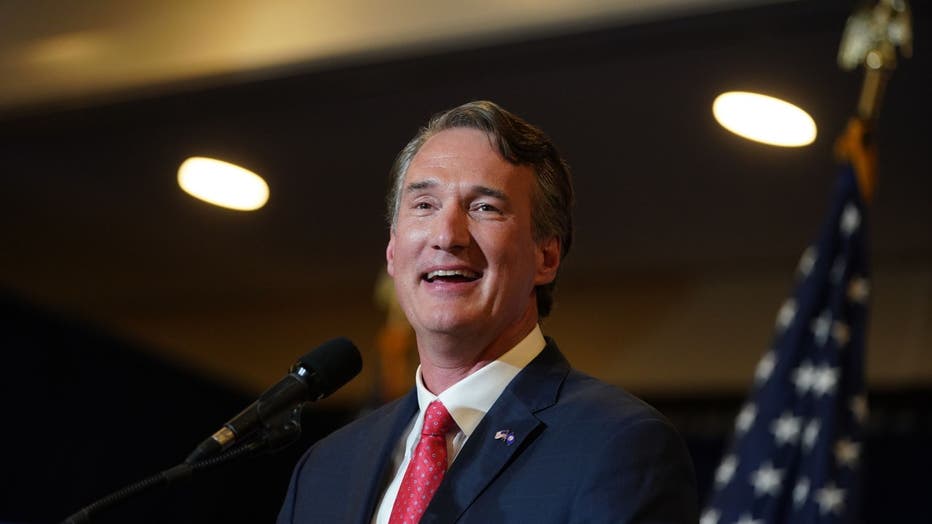 Glenn Youngkin, governor-elect of Virginia, speaks during an election night event in Chantilly, Virginia, U.S., on Wednesday, Nov. 3, 2021. Youngkin defeated Democrat Terry McAuliffe in Virginia's closely watched governor's race, dealing a blow to Pr
"This discourse highlights one of the fundamental purposes of a university. It is a place to engage, debate, and educate on topics where we agree and disagree, sometimes profoundly. If the Governor's speech were to be cancelled, it is unlikely that such public attention would be paid to the policies students so passionately oppose," he added.
George Mason senior Alaina Ruffin launched a Change.org petition against Youngkin's speech last Thursday shortly after the university announced his invitation to speak at the ceremony.
"As a Patriot and prospective alumna of George Mason University, I and my peers do not want the memories of our graduation day to be tainted by an individual who has harmed and continues to harm the people he serves," Ruffin wrote.
She slammed the governor in part for "passing anti-trans legislation" and promoting the "abolishment of racial equity curricula," among other issues.
In her critique, she also called out the institution for allegedly welcoming speakers from "homophobic, transphobic, racist, and/or anti-abortion groups," alleging such speakers pose a threat to students.
"GMU administration has taken pride in the diversity of the student body. At the same time, however, the administration has failed to protect and defend those same students from harm," she wrote earlier in the petition.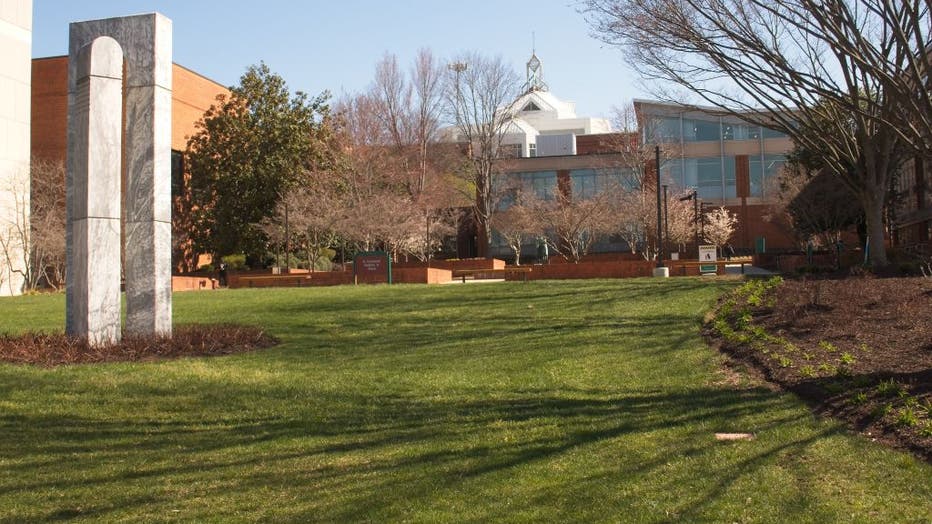 Campus of George Mason University, Fairfax, Virginia. (Photo by: Robert Knopes/UCG/Universal Images Group via Getty Images)
As of Wednesday morning, the petition had garnered over 6,800 signatures for the 7,500 goal.
Read more at FOXNews.com