Double-amputee Marine veteran Rob Jones announces run for Congress in Virginia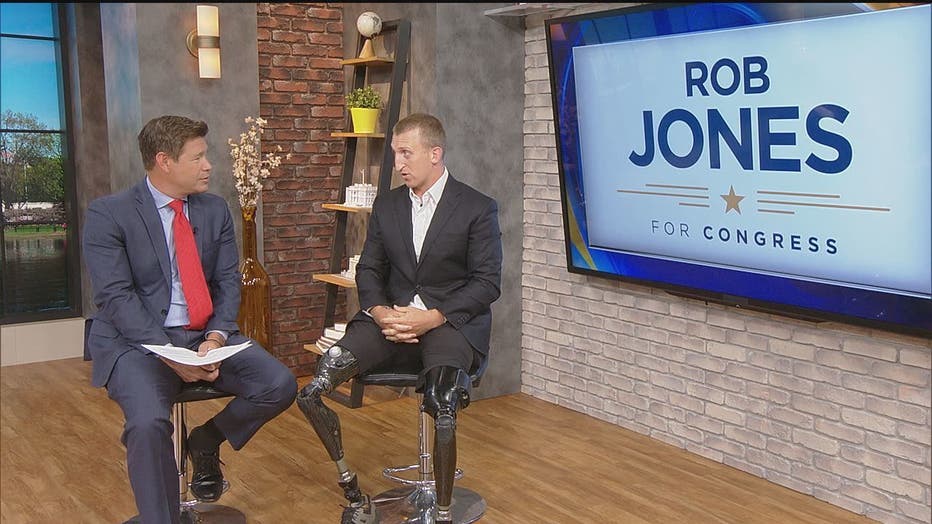 Double-amputee Marine veteran Rob Jones announces run for Congress in Virginia
Rob Jones, a Marine veteran who lost both of his legs while serving in Afghanistan, has announced his candidacy for the U.S. House of Representatives seat from Virginia's 10th District.
Jones was deployed to Iraq in 2008 and to Afghanistan in 2010. While in Afghanistan, he stepped on an IED while clearing a path for fellow Marines which resulted in the double above-knee amputations of both legs.
A Republican, Jones will run for his party's nomination in the 2020 election for a chance to challenge Representative Jennifer Wexton, D-Va.
After his injury, Jones rehabbed in Maryland and went on to represent the United States in the 2012 Paralympic Games, winning a bronze medal in rowing. He also rode his bike across the country and ran marathons to raise money for wounded veteran charities.
He was awarded several medals for his service including the Purple Heart Medal.