Dogs recovering, donations pouring in after raid at suspected puppy mill
MIDLAND, Va. (FOX 5 DC) - After law enforcement raided a suspected puppy mill in northern Virginia, donations have poured in to help care for the 81 dogs that were rescued.
Fauquier County officials said it's the worst animal abuse case they've ever seen. They said the dogs were kept in small cages with little room to move, most had no access to water, the animals were filthy and some had horrible injuries, including one dog with an exposed femur.
RELATED: 80 dogs rescued from suspected puppy mill in Virginia, authorities say
"Pretty horrendous and hard to take," said Devon Settle, executive director of Fauquier SPCA.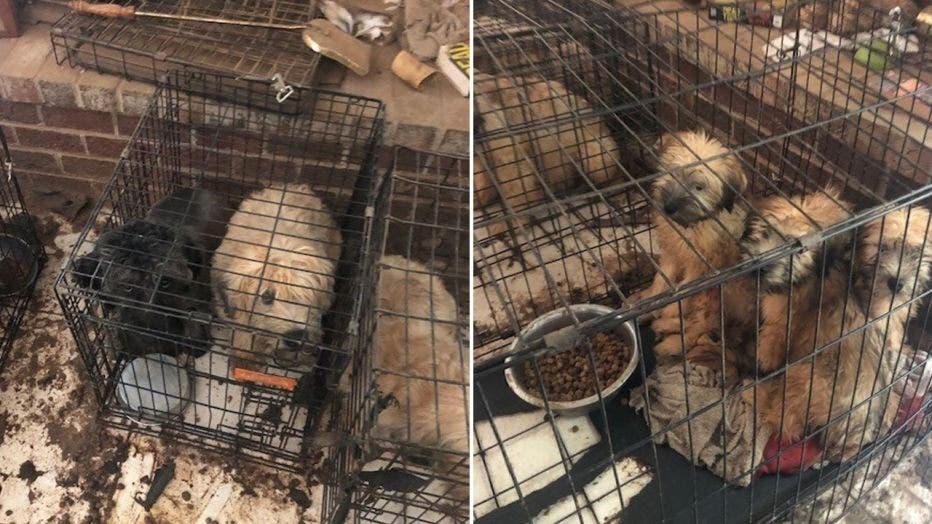 Nearly a week after Fauquier Co. sheriff's deputies rescued the animals and arrested their owners, the dogs are recovering.
Settle said in 60 years, SPCA facilities have never been this full. Typically they are caring for 20-40 dogs at a time.
"I have a staff that's working overtime, working their days off," Settle said. "I can't get them to go home."
She said donations pouring in from across the country have helped tremendously.
"The post office has been completely overwhelmed," she said.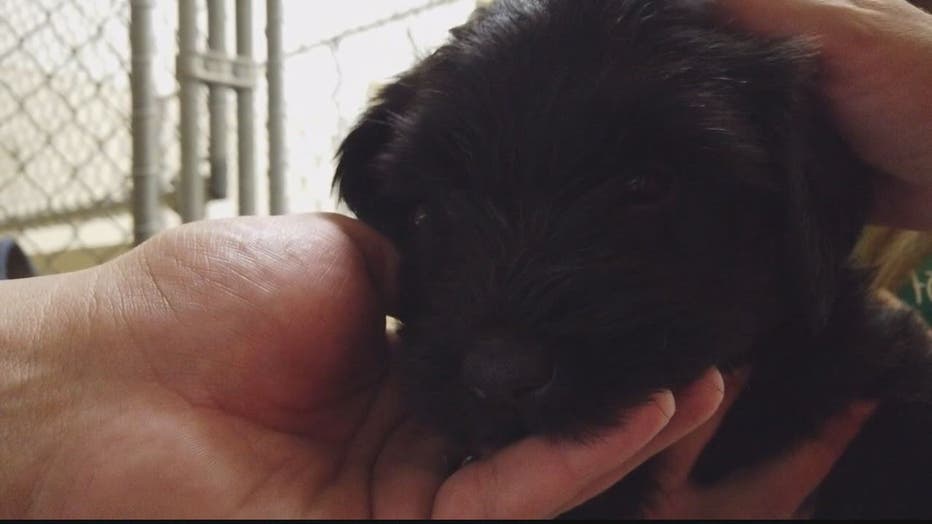 The dog's owners, Vernine and Barton Gipstein, posted bond after being arrested on felony animal cruelty charges. They have a civil hearing later this week where they will be able to try to get their dogs back or relinquish them to the county.
Their Midland home has been on law enforcement's radar for more than a decade. The sheriff's office said there have been multiple complaints from customers and potential customers.
"In past visits, deputies were unable to gather enough evidence or establish probable cause to further any investigation until the most recent complaint was received in September 2019," said Sgt. James Hartman, with the Fauquier Co. Sheriff's Office.
An ad posted by Vernine in 2013 shows healthy-looking terriers she describes as "home-bred." The price per puppy is $1,850. The ad says she's been breeding Wheaton terriers for 15 years and that her puppies are "spoiled rotten."
Settle said it's crucial for people to do their research before buying from a breeder. She said to make sure a breeder has a proper license and thoroughly vet a puppy's home and parents.
"If they won't let you do that, there's red flags," Settle said. "If they want to meet you somewhere, if they won't let you see the parents, if they won't let you see the environment, then they're not a reputable breeder and it's not someone you want to get a dog from."
It's unknown when any of the dogs could go up for adoption. Settle said it's dependent on the criminal case.