DMV health experts warn against intestinal illness linked to produce parasite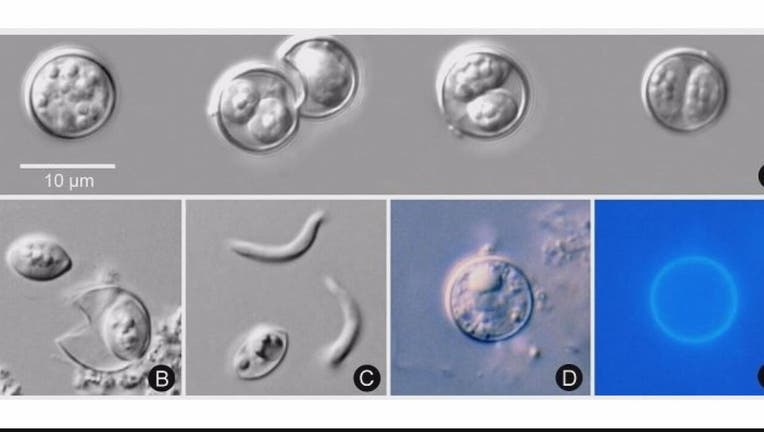 article
WASHINGTON - Health experts in Washington D.C, Maryland and Virginia continued to send warnings Friday about an intestinal illness that could be linked to basil exported from Mexico.
The District of Columbia Department of Health said that there is an increase in the number of reported cyclosporiasis cases in the District. In 2019 there have been 19 cases reported among DC residents as compared with a total of 8 cases reported in 2018.
The Food and Drug Administration (FDA) announced this week that fresh basil exported by Siga Logistics de RL de CV located in Morelos, Mexico is potentially linked to these illnesses.
The DC Health Food Safety and Hygiene Inspection Services Division and the Center for Policy, Planning and Evaluation are working closely with other local, state, and federal public health officials to continue the investigation.
Cyclospora is one cause of gastrointestinal illness. Common symptoms include watery diarrhea, loss of appetite, weight loss, stomach cramps/pain, bloating, increased gas, nausea, and fatigue.
"It's a parasite that lives in the intestines," said Dr. Glenn Wortmann with MedStar Washington Hospital Center, "some people have no symptoms from it. You can have it and be perfectly fine. Some people have short episodes of diarrhea other people will have diarrhea for about seven days."
Health experts in Virginia confirm that the health department is investigating 40 suspected cases and 18 of those are confirmed cases in the Northern Virginia region.
The Maryland Department of Health reported 42 lab-confirmed cases this year -- 37 of those 42 have been reported over the last two weeks. Health officials in both Virginia and Maryland said that a specific source for these cases has yet to be identified.
Doctors continue to encourage washing fruits and vegetables as the best way to prevent getting sick.
"These are agricultural product," said Wortmann, "they grow in the dirt so when you get them, wash the dirt off before you eat them and then wash your hands after dealing with the fruits and vegetables."
Wortmann added that the illness is not contagious from person to person. 
FOX 5 also contacted the MinuteClinic, a division of CVS Health and area walk-in clinics that are associated with Kaiser Permanente. Representatives for each health companies said they have not received any reports of patients utilizing their services for the specific illness in the  D.C, Virginia and Maryland metropolitan area.