DC restaurants now required to disclose all fees to diners
WASHINGTON - D.C. restaurants must disclose additional fees, including service fees, to patrons.
That's according to new guidelines released Wednesday by D.C. Attorney General Brian Schwalb.
The goal is to help restaurants comply with the District's consumer protection laws. Some restaurants are taking a proactive approach by posting signs in their windows. 
Restaurants must also state how the additional fees will be used — for example, if it is used for tips or operational costs.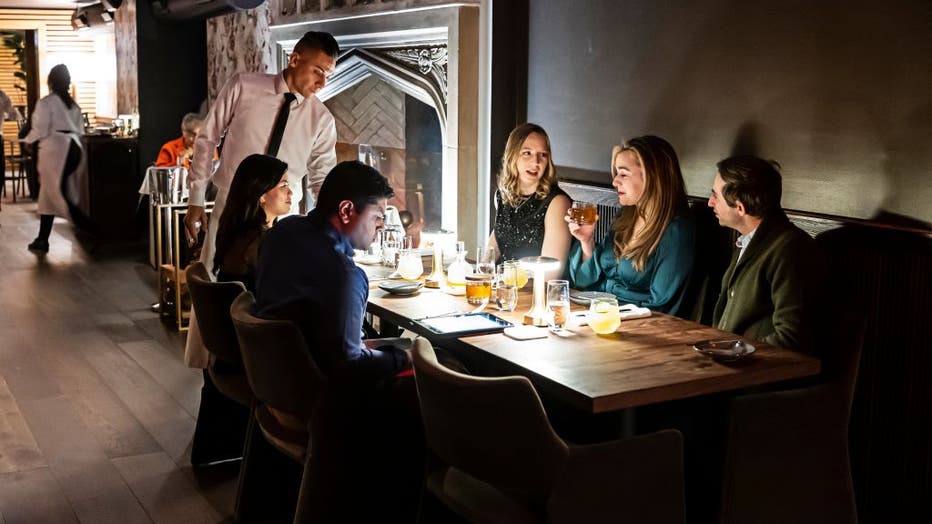 WASHINGTON, DC- FEBRUARY 3: The dining room at LAvant Garde restaurant photographed February 3, 2023 in Washington, DC. (Photo by Scott Suchman for The Washington Post via Getty Images)
Pete's New Haven Style Pizza already has a sign on their door that reads: "20% hospitality fee on all dine-on orders and a 10% hospitality fee on all to-go orders."
"This is something that the D.C. residents voted for," explained Pete's co-owner Tri Nguyen. "Us hospitality restaurant owners, especially bar owners, we are very against it. Because we knew it was going to cause a lot of controversy. We were one of the first restaurants ahead of this because we wanted to rip the Band-Aid off and just deal with it and not every six months increase our wages. At this point now, I want consumers to know it wasn't our choice. It was something we had to do to stay in business."
The D.C. AG says the guidelines will also help consumers understand their rights. 
Under the supplemental business advisory, restaurants have a legal obligation to disclose all fees. 
The advisory comes amid consumer confusion over restaurant fees the AG says he's been receiving. 
AG Schwalb said, "Diners are frequently confused by vaguely labeled fees that appear on their restaurant bills." 
The attorney general is releasing additional guidance to support customers being able to make fully informed decisions about how to spend their money before placing their order.