Criminal investigation launched after man, boy die in Northwest DC fire
WASHINGTON (FOX 5 DC) - A 9-year-old child pulled from a deadly fire at an unlicensed rental property has died and D.C. officials announced they are launching a criminal investigation. 
The child has been identified as Yafety Solomon.
A man, who has not yet been identified, was also killed in the fire at the home Sunday morning on the 700 block of Kennedy Street in Northwest.
"The District will not tolerate landlords who prey on vulnerable populations, operating unlicensed rental properties and showing no concern for people's safety," said D.C. Mayor Muriel Bowser. "My administration is conducting a comprehensive investigation of the property owner to identify any other rental properties and whether they are housing people in dangerous conditions."
D.C. officials said there were 12 people living in the home, which was divided up to rent to multiple people. 
People familiar with the renters tell FOX 5 they were immigrants from Ethiopia. 
Zewditu Aboye, the owner of an Ethiopian market across the street, knew the victims and said the mother who lost her child brought him here from Ethiopia for a better life. 
"It's really really sad," said Aboye. "Not only for us but the whole community. Now everybody's trying to help the family and also the people who survived, and lost everything."
Those who were with the mother on Wednesday evening told FOX 5 she was inconsolable and overcome with grief.
The cause of the fire remains under investigation.
Video shot by D.C. Fire and EMS Sunday shows firefighters ripping bars from the windows in an effort to get inside the home. 
Because the home was not licensed as a rental, it was never inspected by the city to ensure it met fire code.
FOX 5 was unable to reach the owner of the property, James Walker, for comment.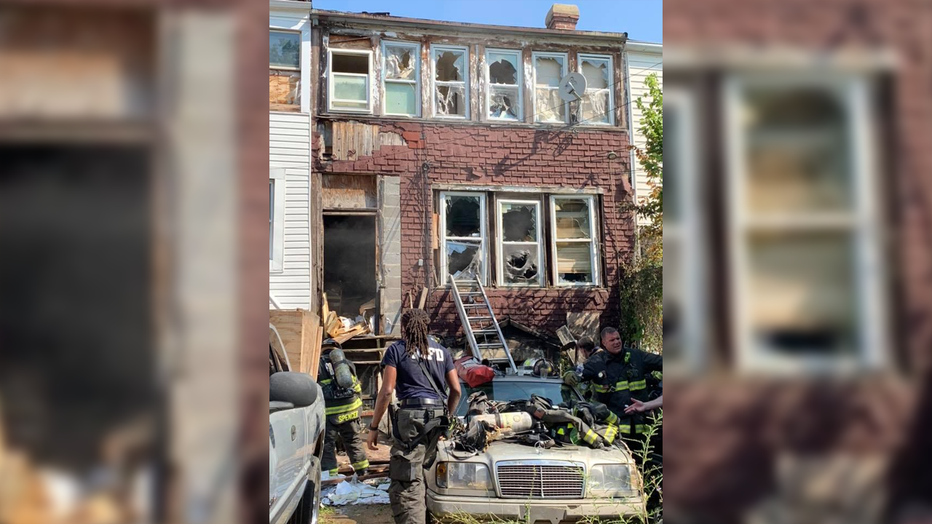 D.C. officials are concerned about other people potentially living in dangerous conditions at unlicensed rentals. 
"On this sad occasion, I want to take the opportunity to remind District renters that they have rights," said DCRA Director Ernest Chrappah. "Please reach out to us if you're renting a property that does not have the necessary fire safety requirements. And when you reach out, please know that you can do so anonymously—we don't want anyone to fear retribution from a landlord or worry about their immigration status. What matters is your safety."
 
In the District, rental properties are required to provide all of the following fire safety measures:
•    Interconnected smoke alarms on every level and inside each sleeping room
•    At least one, working fire extinguisher
•    Carbon monoxide detector
•    Exits, including doors and windows, that can be opened from the inside without the need for keys or any special knowledge or effort
•    Electrical outlets, switches, and fixtures that work properly
•    For high rise buildings, a fire safety evacuation plan, along with fire drills at least once per year
•    At least one exterior emergency escape for every sleeping room below the 4th floor
 If any of these items are not in place, tenants shoould call DCRA at (202) 442-9557 or dial 311.